Vladimir Putin: I don't have bad days like women do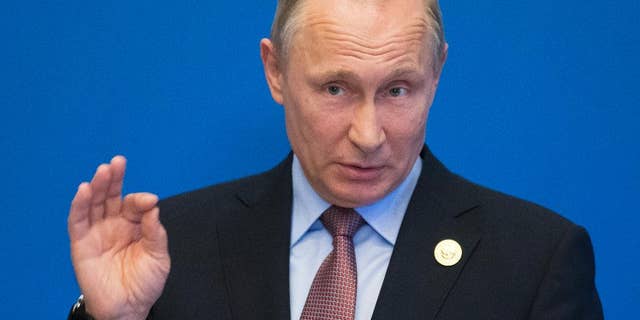 Russian President Vladimir Putin displayed his manliness during an interview with director Oliver Stone.
"I am not a woman, so I do not have bad days," Putin said. "I am not trying to insult anyone. That's just the nature of things. There are certain natural cycles."
Stone met with the Kremlin leader for his documentary called, "The Putin Interviews," Bloomberg reported.
Putin and Stone touched on topics from sports to Edward Snowden and Hillary Clinton, according to Variety.
RUSSIAN JET INTERCEPTS US BOMBER OVER BALTIC SEA
During the meeting, Putin, 64, flexed his muscles and played ice hockey. The Russian president claimed he exercised every day.
While discussing his stamina, Putin told Stone that as the president he does not have an off day due to his gender.
TILLERSON: TRUMP WANTS ME TO FIX US RELATIONSHIP WITH RUSSIA AMID TURMOIL
The Oscar-winning director also asked Putin if he would shower next to a homosexual man while on a submarine.
"Well, I prefer not to go to the shower with him. Why provoke him? But you know, I'm a judo master."
The interview, stretched in four parts, is slated to air on Showtime later this month.