Vietnam offers free education to Marxism students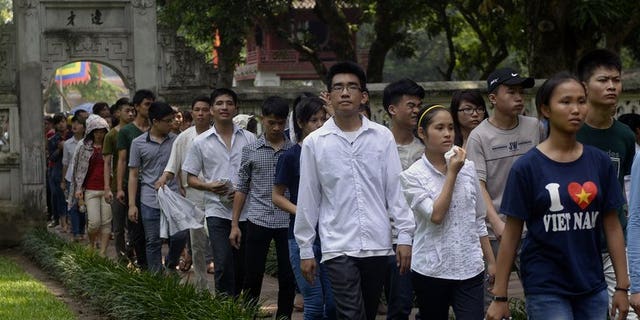 HANOI (AFP) – Vietnam is offering free classes in Marxism, Leninism and the teachings of Ho Chi Minh in a bid to revive interest in the ideology behind the country's system of government.
Philosophy students will not have to pay university tuition fees under a new scheme aimed at encouraging more people to embrace the unpopular classes.
"We have not received enough applications for these subjects," a professor of philosophy at a state university told AFP on condition of anonymity Thursday because he was not authorised to speak to the press.
"Students only apply for subjects which offer realistic prospects of helping them get a job," he added.
Prime Minister Nguyen Tan Dung signed a decree last month on the fee exemption, which will apply to students at state universities who agree to study the works of the approved pantheon of orthodox communist thinkers.
Fees for state universities in Vietnam average some five million dong ($240) per year but a small number of foreign-run universities charge far higher sums.
The quality of local universities can be lacking -- a recent education ministry survey said some 60 percent of recent graduates need retraining to meet the requirements of future employers -- and many Vietnamese parents send their children to study abroad at great expense.
The fee waiver will apply for the next two years, according to a copy of the decree seen by AFP.
But it is unlikely to result in significantly more applications for the unpopular subjects, students said.
"How can I get a job and earn money if I study Marxism and Leninism?" Hanoi high school student Nguyen Lan Huong told AFP.
"I will apply to study English and probably hotel management," the 17-year-old girl, who will take entrance exams to universities next summer, added.