Venice installs gates, ready to turn back tourists if too many come
Tourists visiting the iconic canals of Venice this weekend may instead find themselves being herded like cattle as the lagoon city copes with being a popular vacation destination.
The Italian city installed temporary gates on Friday at the ends of two bridges to keep tourists out if their numbers become overwhelming for a four-day holiday weekend that ends on May 1.
"People who want to come to Venezia are always important guests for us," Mayor Luigi Brugnaro said on Twitter. "My duty is to ensure the safety to visitors and locals, managing pedestrian traffic and water and, if needed, sorting flows of people."
By early Saturday afternoon, municipal police officers monitoring the flow of arrivals judged the crowds were manageable enough that the gates didn't need to be shut.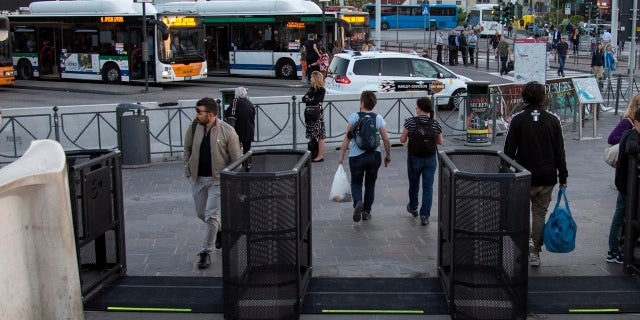 Venice has been a victim of its own popularity, with an onslaught of tourism that has clogged the city's narrow waterways and seen many of its residents depart, according to Sky News.
Crowds get especially heavy when cruise ships disembark thousands of passengers at once for day trips.
VENICE MAYOR: ANYONE WHO SHOUTS 'ALLAHU AKBAR' WILL BE SHOT
In November, a deal was reached between Venice officials and the Italian government to re-route tourist ships to a nearby industrial port. The action came after large cruise ships were sailing on the  Giudecca canal, one of the main waterways through Venice that empties into St. Mark's basin.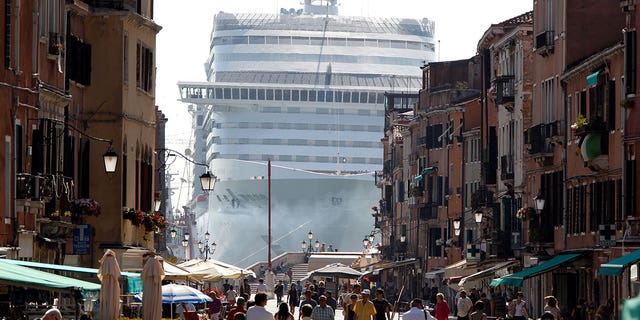 The iconic Italian city has faced criticism before from tourists who felt they have gotten ripped-off while visiting. Last fall, a British tourist wrote an open letter to the mayor that he felt appalled after he and his parents were presented with a $638 bill for lunch near St. Mark's Square.
VENICE SAYS CRUISE SHIPS NO LONGER WELCOME IN CITY CENTER
Luke Tang, a university lecturer, accused the waiters in the restaurant of taking advantage of the fact that neither he nor his parents spoke any Italian, the Telegraph reported at the time.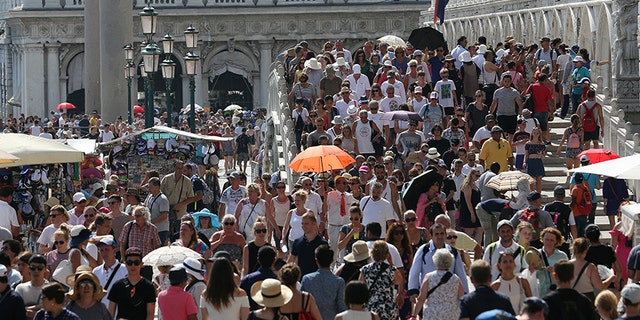 Brugnaro responded harshly to the complaint, saying they group were "cheapskates."
"Someone eats and drinks in a restaurant, then says they cannot understand the language?" he said at the time. "If you come to Italy you need to learn Italian, maybe even a few words of Venetian would be good too."
The Associated Press contributed to this report.