Venezuelan shipping magnate paying legal fees for Maduro's nephews in drug case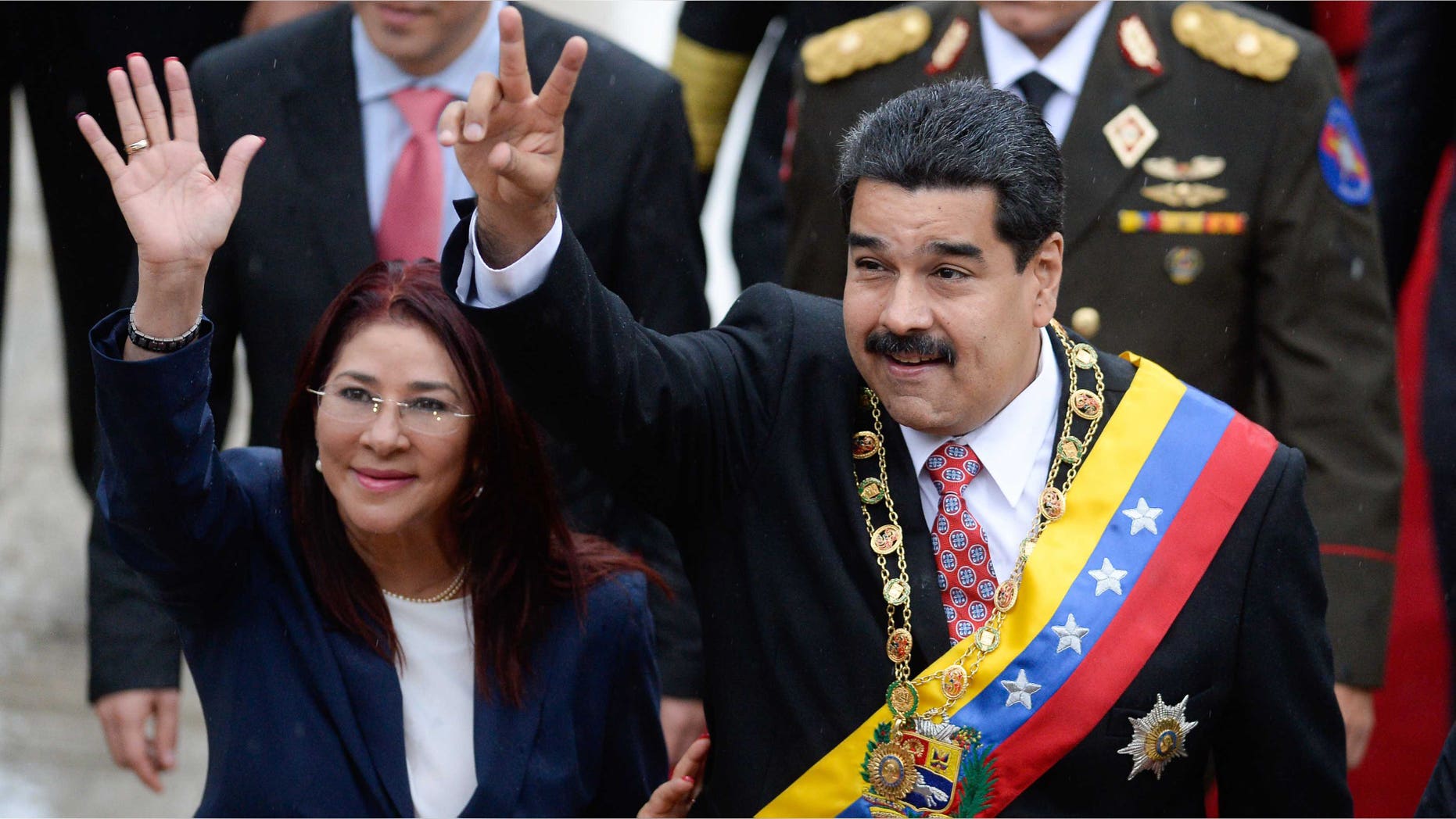 A rags-to-riches shipping magnate is fronting the legal fees for two of Venezuelan President Nicolás Maduro's nephews who are facing jail time in the United States for allegedly conspiring to import 800 kilograms of cocaine into the U.S.
Wilmer Ruperti, a businessman who made a fortune in shipping thanks to close ties to Venezuela's Chavista government, told the Wall Street Journal that he will be paying the legal bills of Efraín Antonio Campo Flores and Franqui Francisco Flores de Freitas. The two nephews of Maduro's wife, Cilia Flores, were arrested by police in Haiti in November 2015 and transported to New York, where they have pleaded not guilty to the conspiracy charges.
Ruperti believes the charges levelled against Maduro's nephews are part of a plot by opposition politicians and the U.S. government to destabilize Venezuela. In the past few years, U.S. authorities have indicted or blacklisted more than half a dozen top Venezuelan officials for alleged drug trafficking ties.
"It's a giant conspiracy to help the opposition," Ruperti said. "There's an attempt to label Venezuela as a narco-state."
While evidence suggests that Venezuelan officials have been involved in the drug trade almost since it arrived in the country – a Venezuelan army major was caught with 667 kg of cocaine in a small aircraft in 1983 – experts say government involvement began to flourish under the late President Hugo Chávez and continues under the command of current leader Nicolás Maduro.
No proof has directly linked Maduro to the drug trade, but his two nephews reportedly told the Drug Enforcement Administration that they were acting in connection with Diosdado Cabello, the former speaker of the National Assembly and former Minister of the Interior Tareck el Aissami – both close allies of the president.
"There is no reason to believe that the Venezuelan government is not involved in narcotrafficking," Sonia Schott, the former Washington, D.C., correspondent for Venezuelan news network Globovisión, told Fox News Latino. "If they're not involved, why didn't they make any investigations into drug trafficking."
While Ruperti claims he underwrote the legal fees for Maduro's nephews out of patriotism, the shipping mogul continues to do business with the Venezuelan. He was recently awarded a multimillion-dollar contract from the state-owned oil company, Petróleos de Venezuela SA (PDVSA).
Critics say Ruperti is doing Maduro – who is deeply unpopular as the country struggles with crippling economic and political turmoil – a favor. His government would face even more criticism from the opposition-controlled legislature if it were to pay the legal fees outright.
"He is doing a favor for Maduro and the Venezuelan government by paying the bill,," Schott said.
Both Campo Flores's lawyers at Boies Schiller and Flexner and Flores de Freitas's lawyers at Sidley Austin declined to comment.
Schott said that these types of political favors are part and parcel of how Venezuela's so-called "boli-garchs" – a class of businessmen who grew wealthy under Chávez's rule – operate.
Ruperti, who began his career as a captain on a shipping tanker, made his fortune after earning Chávez's favor by defying a general strike in 2002 that was intended to overthrow the Chavista government. He continued getting gasoline to Venezuelan ports, using tankers chartered from Russia. The magnate was also deeply involved in Chávez's policy of shipping discounted oil to Argentina.
He has since expanded his business interests beyond owning oil tankers and other vessels, buying a private television news channel in Venezuela called Canal i.
"He has been in the shadows of the Chávez government for years," Schott said. "He is very well connected."
Ruperti has denied that claims that his ties to the Venezuelan government or the new contract with PDVSA have anything to do with him paying legal costs for Maduro's nephews.
"Ten companies bid on the contract," he said. "I offered the lowest price and saved the country $10 million."