Venezuelan minister ruffles feathers in Brazil with unapproved meeting, airport gun incident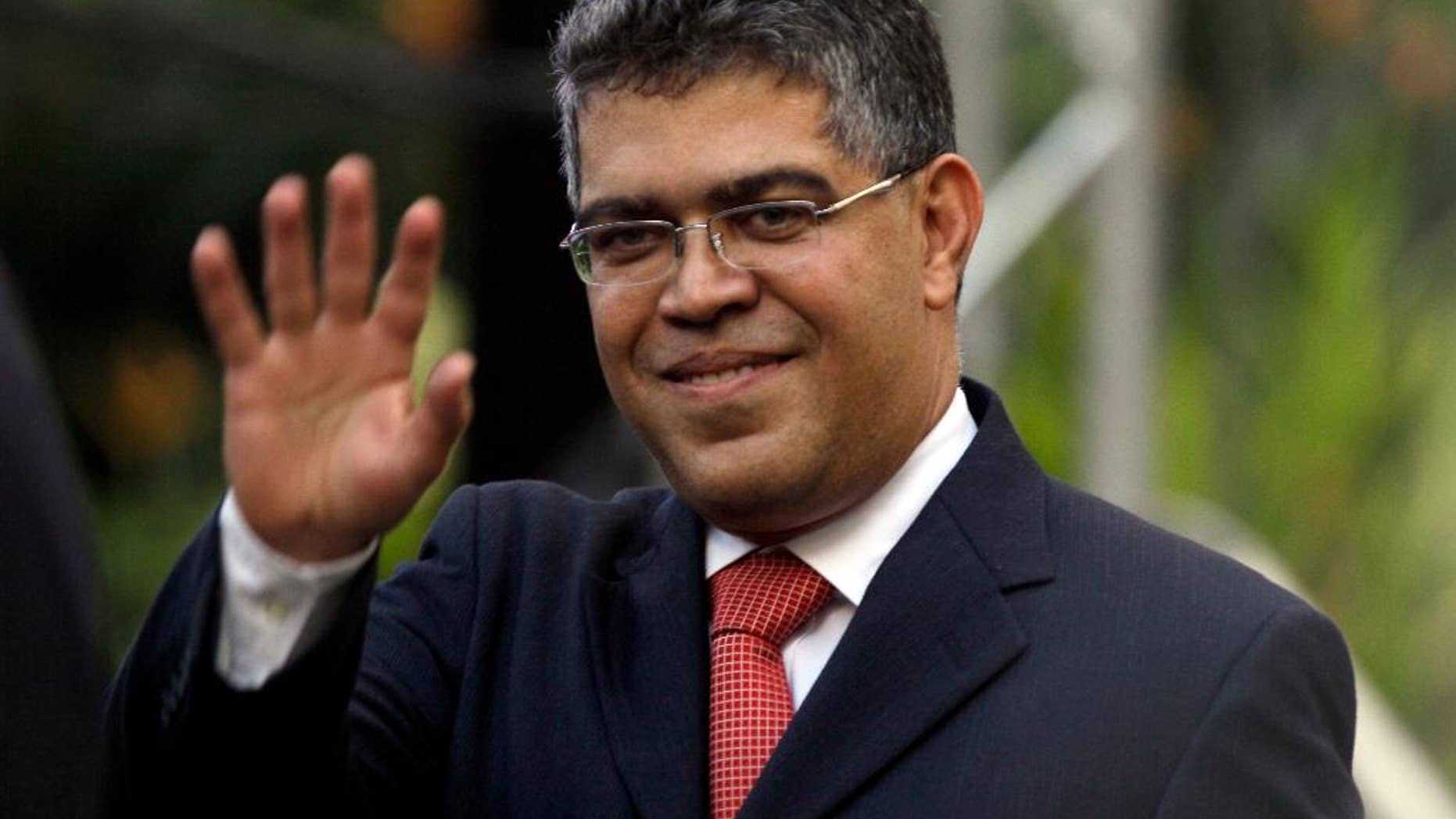 CARACAS, Venezuela – A Venezuelan official's seemingly low-key visit to Brazil has drawn a rare rebuke from a staunch ally and prompted grumbling at home about privileges enjoyed by top officials.
Brazil's Foreign Minister Luiz Alberto Figueiredo said he contacted Venezuelan diplomatic officials on Wednesday to complain that his former Venezuelan counterpart, Elias Jaua, had met with a Brazilian activist group without notifying Brazilian officials.
Figueiredo said the surprise visit was out of step with the excellent relations between the two countries, and could be interpreted as interference in internal affairs. Brazil does not require ministers to provide notification when they do work in the country, but it is considered good form.
Jaua posted on his Twitter account that he had signed an agreement with Brazil's Landless Workers Movement, which demands land reform, and visited medical laboratories to discuss the supply of pharmaceuticals in shortage-plagued Venezuela.
At the beginning of the trip two weeks ago, Jaua's nanny was caught with a handgun when she arrived in Brazil on a plane owned by Venezuela's state oil company. She said the gun belonged to Jaua, who had arrived in Brazil a day earlier with his son and wife, who was ill.
Jaua was Venezuela's foreign minister until this fall and remains in the cabinet as vice president for the development of socialism.
The opposition has said the trip exposes privileges given to officials of the socialist country.
Former presidential candidate Henrique Capriles, who twice almost unseated the ruling socialist party in elections, questioned why Jaua was using a government-owned plane to travel, given that he no longer holds a diplomatic post. Some also asked why he would need a personal weapon on a foreign visit.
The opposition questioned how Jaua could be traveling to Brazil to seek expensive medical treatment for his wife, treatment the family should not have been able to afford on a government salary. But a letter attributed to Jaua and posted to the governing party's website says the minister was traveling on official business when his wife unexpectedly fell ill. The administration's communications department did not respond to requests for comment.
___
Adriana Gomez Licon reported from Sao Paulo.
Hannah Dreier on Twitter: https://twitter.com/hannahdreier