Vanuatu volcano erupts; 11,000 prepare to evacuate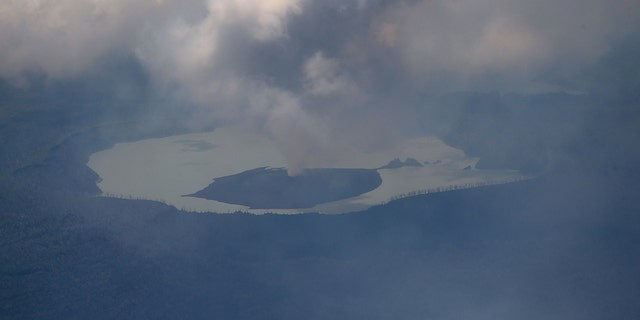 NEWYou can now listen to Fox News articles!
A flotilla of boats was headed to the Pacific island of Ambae, Vanuatu, on Sunday as efforts got underway to evacuate all 11,000 residents because of an erupting volcano.
Globs of lava were seen flying as far as 300 feet every few seconds, vulcanologist Brad Scott told Radio New Zealand.
The eruption has polluted water sources on the island, leaving thousands in need of safe drinking water, Red Cross delegate Joe Cropp told Reuters.
"Water is crucial," he said. "It's important to get on top of it right away."
The Vanuatu government announced it wants all 11,000 islanders evacuated by Friday.
While some islanders have flown out, thousands of others
have gone to emergency shelters as they prepare for the total evacuation, Reuters reported.
The Manaro Voui volcano began rumbling in September, the Reuters report said.
Volcanoes on the Vanuatu islands of Ambrym and Lopevi are also active, Radio New Zealand reported.