Vaccine mix-up leaves 15 Syrian infants dead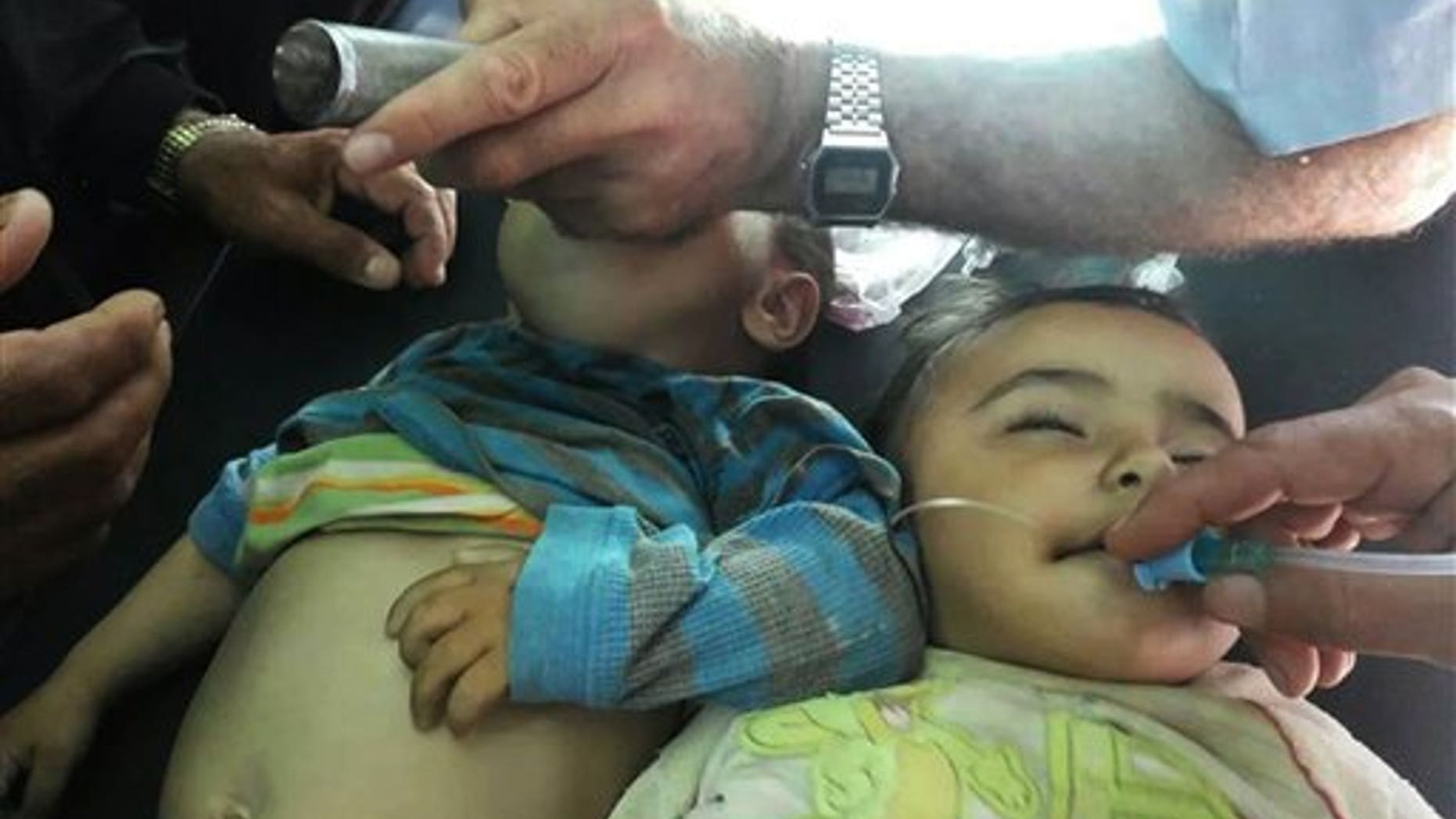 A tragic mix-up at a vaccine clinic in northern Syria left 15 children dead Tuesday – all between the ages of 6 months and 18 months old.
The opposition group National Coalition investigated the incident and determined that medics gave 75 children the muscle relaxant atracurium instead of a solution used to mix measles vaccines, the BBC reports.
The group said it suspected a "security breach by vandals" linked to President Bashar Assad's government. The packaging for atracurium is believed to be similar to the solution.
As a result of the incident, the immunization program was suspended and the health minister of Syria's opposition government resigned, according to the BBC.
The U.N. and non-governmental organizations have launched immunization campaigns across rebel-held parts of Syria to combat diseases such as measles and polio.