US reportedly frees Iranian amid secret talks, but American trio still held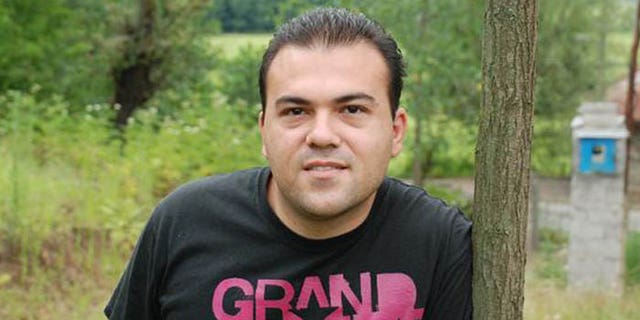 When the Obama administration announced what it characterized as a breakthrough deal with Iran on its nuclear weapons program, the apparent culmination of multi-lateral talks in the works for years, supporters of three men believed held in the Islamic Republic wondered why their freedom wasn't part of the negotiation.
The State Department responded by saying talks in Geneva between Iran and six world powers focused solely on the nuclear issue, leaving no room for appeals on behalf of Pastor Saeed Abedini, former U.S. Marine Amir Hekmati and ex-FBI Agent Robert Levinson. But recent reports say the U.S.-Iran negotiations that led to the Swiss talks included the release of an Iranian nuclear scientist arrested in 2011 for trying to aid his nation's nuclear program by circumventing western sanctions.
State Department officials have maintained that the Obama administration has continued to press for the American trio's freedom, just not as part of the nuclear talks. But Jay Sekulow, of the American Center for Law and Justice, who represents Abedini's family, said freeing an Iranian prisoner while Americans languish in Tehran was wrong.
[pullquote]
"This is betrayal," Sekulow told Fox News today. "A betrayal because not only did they not get the release of the three Americans, but they said they are working on this 'on the margins.' Our citizens are on the margins and then we are releasing an Iranian convicted on working on the nuclear issue."
Atarodi was released in April, according to the report. Atarodi is believed to be a vital player in Iran's missile and nuclear programs, according to Israeli intelligence analyst, Ronen Solomon. Atarodi has published over 30 technical articles relating to micro-electric engineering and has even won awards for his research in this arena.
Atarodi was first arrested in California in 2011 on charges that he allegedly attempted to purchase dual-use technology that could be used for Iran's nuclear program, but that was in violation of sanctions against Iran.
"These claims are untrue," an Obama administration official told Fox News without elaborating when asked about the Times of Israel report saying the scientist had been released. It was not clear if the official was denying Mojtaba Atarodi was released or simply disputing the context.
Officials from the U.S. and Iran have been held clandestine meetings for years in Oman, according to Solomon, who has been tracking these meetings. Over the last three years, Iran released three American hikers who were nabbed when they apparently strayed across the Iraq-Iran border, and the U.S. reciprocated by releasing three Iranians.
But the reported release of Atarodi came after those exchanges, and seems more closely aligned to the nuclear talks, if only based on the timeline. Sekulow said it should have been easy for the U.S. to insist on the release of the three Americans, including Levinson, who was last seen in 2007.
"I think it's a dire and desperate situation," Sekulow said. "Our government is not taking the real human rights issues here seriously."
Abedini, an Iranian-born American citizen who converted to Christianity was arrested last year while in Iran visiting family and drawing plans to develop a secular orphanage, according to his attorneys. He was later sentenced to eight years in prison, and his family in Boise, Idaho, fears he will not make it out of prison alive.
Hekmati, 31, of Flint, Mich., was visiting his grandmother in 2011 when he was charged with espionage and sentenced to death in 2012. In September, a letter was leaked out of the prison where Hekmati is being held, stating that he was pressured into recording an admission of guilt.
Levinson, a 65-year-old former FBI agent, was last seen in March of 2007, on Kish Island in Iran. He was stationed in the United Arab Emirates and was then called to Kish for a meeting. This week, Levinson became the longest-held hostage in U.S. history, according to his family. Three years ago, the family received a hostage video in which a weak Levinson appears pleading for the White House to call for his release.
In September, Iranian President Hasan Rouhani denied any knowledge of Levinson's whereabouts.
U.S. State Department spokesman Jen Psaki said the Obama administration is working to win the release of the three Americans, even if it was not a condition of the nuclear deal.
"The P5+1 talks focused exclusively on nuclear issues, but we have raised—repeatedly raised—his case and the cases of other detained American citizens including Amir Hekmati and Saeed Abedini in our bilateral discussions with Iran, including President Obama's phone call with President Rouhani in September, so as recently as then, and we will continue to do so," Psaki said.