US poised to pull out of nuclear arms treaty with Moscow: source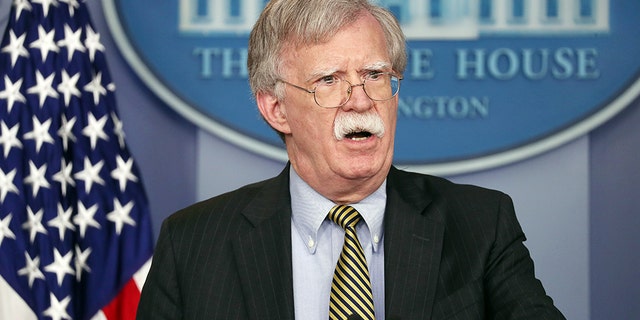 An administration official confirmed on Friday that during his meetings next week with Russian officials, National Security Adviser John Bolton will inform Russia that the U.S. intends to pull out of the Intermediate-Range Nuclear Treaty, also known as the INF.
"Across two administrations, the United States and our allies have attempted to bring Russia back into full and verifiable compliance with INF," said the source, who spoke on the condition of anonymity. "Despite our objections, Russia continues to produce and field prohibited cruise missiles and has ignored calls for transparency."
The State Department has for some time held the position that the U.S. is in compliance with the treaty -- while Russia is not. The department's Bureau of Arms Control, Verification and Compliance said in December that "the Russian Federation's continuing violation and refusal to engage constructively is an impediment to improving bilateral relations and creates an untenable situation whereby the United States unilaterally complies with the INF treaty while the Russian Federation violates it."
Earlier this month, Defense Secretary Jim Mattis said Russia's deployment of nuclear-capable missiles in violation of an arms treaty was "untenable," and that without changes by Moscow, the U.S. would have to match that military capability.
Speaking to reporters at the close of a NATO defense ministers' meeting in Brussels, he said the U.S. was reviewing its diplomatic and military options because of Russia's continued breaches of the 1987 treaty.
The Associated Press and Fox News' Jeffrey Rubin contributed to this report.