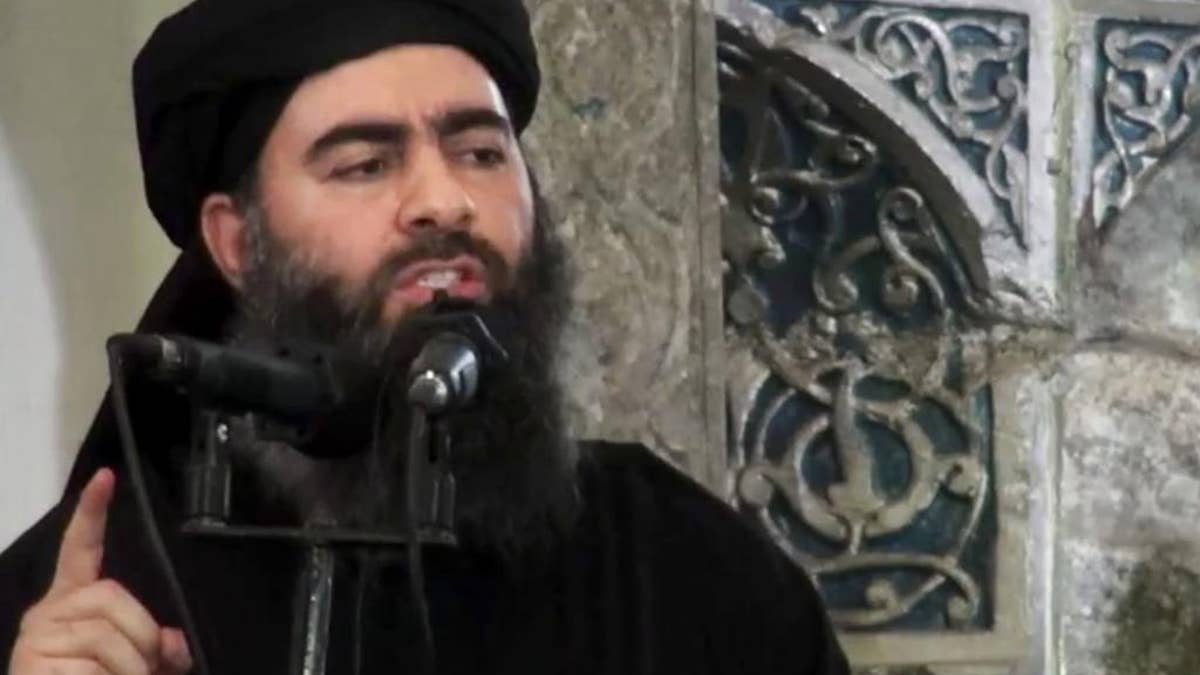 Pentagon officials said Tuesday they were "skeptical" about reports that an airstrike from the U.S.-led coalition in Syria killed Islamic State terror leader Abu Bakr al-Baghdadi.
"We have seen these types of reports before, here in Iraq and in other operations, and until we have confirmation, we are going to practice healthy skepticism," Col. Christopher C. Garver, a U.S. military spokesman in Baghdad, told Fox News.
Similar claims have emerged in the past only for officials to debunk them later.
"We've seen the reports and are looking into them," White House National Security Council Spokesman Ned Price added.
ISIS-linked news agency al-Amaq reported the airstrike killed al-Baghdadi in Raqqa on Sunday. He had declared himself the leader of the terror group in June 2014.
Fox News' Kristin Brown and Lucas Tomlinson contributed to this report.