UN's proposed nuclear weapons ban 'unrealistic,' US general tells Congress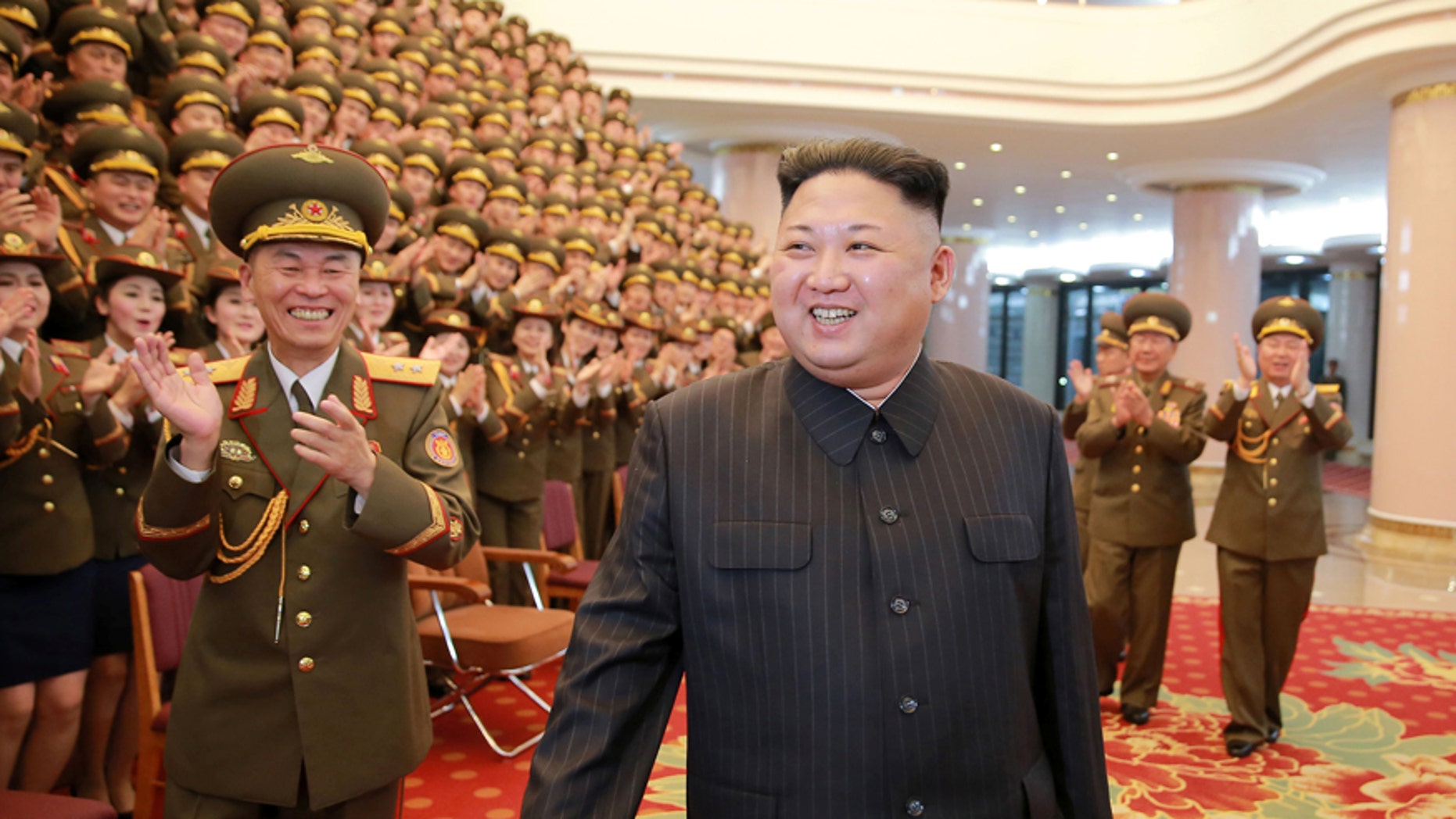 The top U.S. general in Europe said Tuesday the United Nations' proposed ban on nuclear weapons had serious problems, telling Congress that it was "just not realistic" amid ongoing threats from North Korea and Russia.
"My view is the nuclear weapons ban is just not realistic," Army Gen. Curtis M. Scaparrotti, head of U.S. European Command and NATO supreme allied commander, told the House Armed Services Committee.
NORTH KOREA CONDUCTS THIRD TEST OF ROCKET ENGINE THIS MONTH
"It is occurring in a world where we have North Korea in particular who is in violation of U.N. sanctions and resolutions," he added, mentioning that Russia is "also aggressively improving their modernization of their nuclear weapons."
The remarks came a day after the U.S., Great Britain, France and dozens of other countries announced that they would not join talks about a nuclear weapons ban treaty at the U.N.
ERIC SHAWN REPORTS: UNITED STATES SPEAKING OUT AT THE UNITED NATIONS
U.S. Ambassador Nikki Haley said the countries skipping the talks are committed to 1970's Non-Proliferation Treaty, aimed at stopping the spread of nuclear arms, Reuters reported.
"There is nothing I want more for my family than a world with no nuclear weapons. But we have to be realistic. Is there anyone that believes that North Korea would agree to a ban on nuclear weapons?" she asked reporters.
The U.N. adopted a resolution in December to "negotiate a legally binding instrument to prohibit nuclear weapons, leading towards their total elimination," according to Reuters.
Scaparrotti also said during his testimony Tuesday that NATO nations are planning to ramp up defense spending for the year.
Today, only five of 28 NATO nations spend the required 2 percent of GDP on defense. The Trump administration has made it a point to encourage all NATO nations to spend more in the wake of increasing threats and posturing from Russia.
Trump's call echoed a point shared by former President Obama in an interview with The Atlantic last year, in which he was talking about European countries not putting enough resources into defense.
"Free riders aggravate me," Obama had said.
Scaparrotti said every Baltic nation has requested a permanent presence of American troops to deter Russia.
Fox News' Lucas Tomlinson contributed to this report.