UN Security Council to hold urgent meeting on Yemen; UN warns services 'on brink of collapse'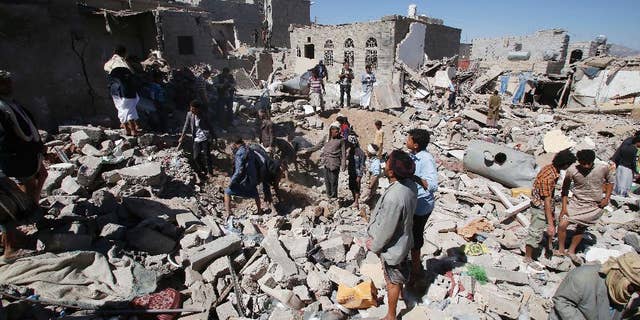 UNITED NATIONS – The U.N. Security Council is set to hold an emergency meeting on Yemen, where the U.N. chief has warned that basic services are "on the brink of collapse."
Lithuania, which now holds the rotating council presidency, has tweeted that the council will meet in closed consultations Friday afternoon.
The U.N. political chief, Jeffrey Feltman, will brief.
The meeting comes a day after Ban Ki-moon's office again called for an immediate ceasefire, or at least humanitarian pauses, as a Saudi-led Sunni coalition continues airstrikes against a Shiite rebel group that is supported by Iran.
That statement also warned that already challenged humanitarian operations in the Arab world's poorest country will end within days unless fuel imports return.