UN rights chief says she is alarmed over Syrian troop buildup around besieged, rebel-held town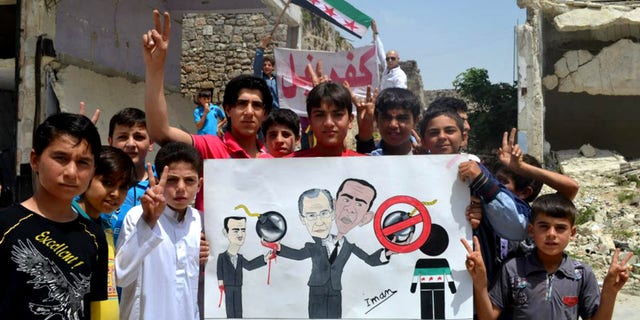 NEWYou can now listen to Fox News articles!
BEIRUT – The U.N.'s top human rights official says she is alarmed by reports of a major Syrian troop buildup around a rebel-held town in western Syria and fears more atrocities if the area is overrun.
Last week, regime forces were blamed for killing dozens of civilians in the village of Bayda, also in western Syria. The area is strategically important to President Bashar Assad.
The town of Qusair, close to Lebanon, has been besieged by Syrian troops for several weeks and rebels have lost ground in the area.
Navi Pillay, the U.N. High Commissioner for Human Rights, on Friday "expressed alarm" at a troop buildup near Qusair.
She says last week's mass killing should spur the international community to find a quick solution to Syria's 26-month-old conflict.