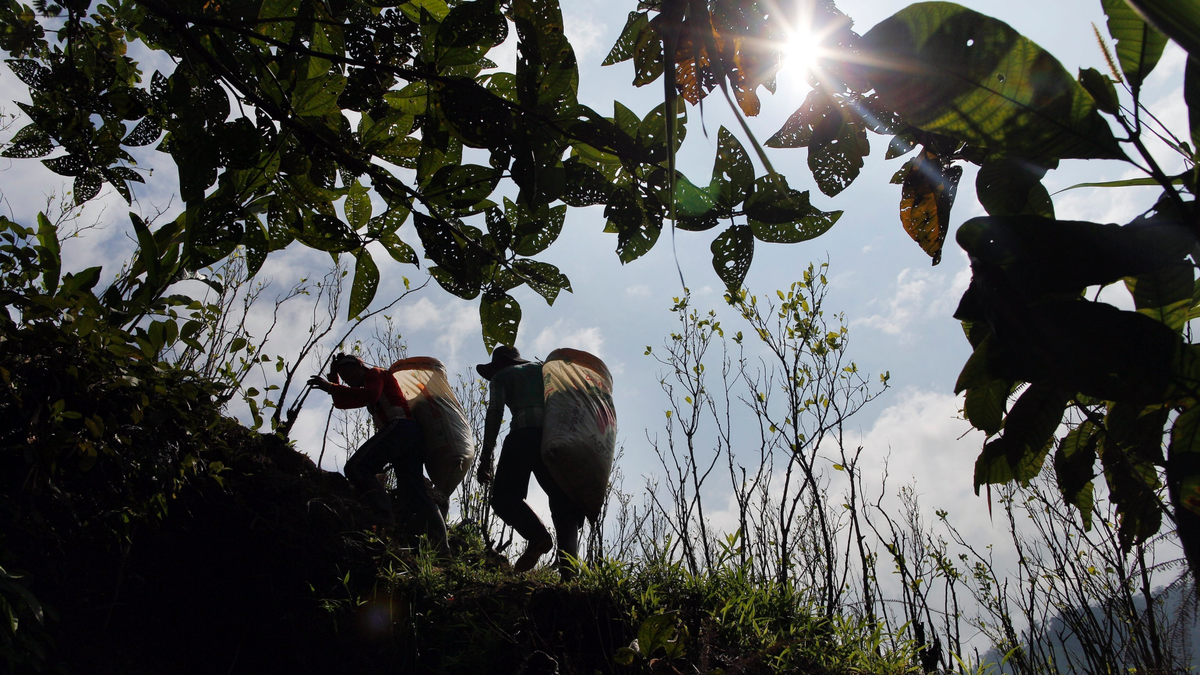 BOGOTA, Colombia – A new United Nations report shows that coca production in Colombia has surged to levels not seen in two decades, complicating the South American country's efforts to make its vast, lawless countryside more secure following a peace deal with leftist rebels.
The report Friday confirms U.S. government findings from March that production is skyrocketing. The culprits are varied and include President Juan Manuel Santos' decision in 2015 to stop using crop-destroying herbicides over health concerns and unintended incentives created by the peace deal for farmers to grow coca.
The amount of land where coca was cultivated last year jumped 52 percent to 146,000 hectares, the U.N. said. Potential cocaine production rose 34 percent to around 866 metric tons.
While the bumper harvest is worrisome, the U.N. said conditions for a sustained eradication campaign have improved dramatically thanks to last year's peace deal with the Revolutionary Armed Forces of Colombia. The rebels had long funded their insurgency by levying taxes on drugs produced and transported in areas they dominate but as part of the accord to end their half-century war against the state they've committed to helping the government persuade farmers to voluntary eradicate the crops.
However the agreement has also provided a perverse incentive for farmers to grow coca. Those growing coca will be awarded subsidies if they agree to renounce the crop and grow products like potatoes and fruit instead. Cocaine production began increasing in 2014, after the government and FARC announced the new drug strategy that would go on to be ratified in the final accord, and has steadily risen every year since.
"The report shows a complex outlook with data that indicates a worrisome situation but also a scenario that looks propitious for a sustainable solution," said Bo Mathiasen, the UN drug agency's representative in Colombia.
Longer term, there's doubts about whether the state can really assert itself in long-neglected territories. Early evidence suggests that criminal gangs are seeking to fill the void left by some 7,000 withdrawing FARC rebels.
In recognition of those risks, and increased pressure by the Trump administration to curb the flow of drugs to the U.S, Colombia is also stepping up its forced eradication program. So far this year, police and army eradication crews have destroyed by hand some 21,000 hectares of the crop — almost half of this year's goal. Seizures of cocaine also rose 49 percent to 378 metric tons last year.
Another key finding of Friday's report is that cocaine production is increasingly concentrated to a few lawless areas, allowing authorities to focus more sharply their eradication efforts.