UN official blames Boston Marathon bombings on American 'domination'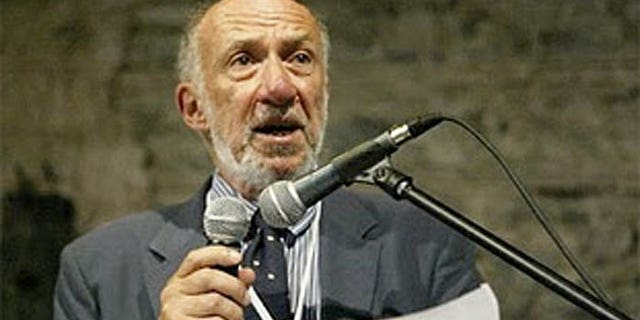 A United Nations official known for blaming the U.S. for unrest in the Middle East has angered critics again by blaming the Boston Marathon bombings on "American global domination."
"The American global domination project is bound to generate all kinds of resistance in the post-colonial world," Richard Falk, the UN Human Rights Council's Palestine monitor, wrote in an article for Foreign Policy Journal titled, "A Commentary on the Marathon Murders."
"It is soon to tell, and the somewhat hysterical Boston dragnet for the remaining at large and alive suspect does suggest that the wounds of 9/11 are far from healed," he wrote. "We should be asking ourselves at this moment, 'How many canaries will have to die before we awaken from our geopolitical fantasy of global domination?'"
Falk also blamed Israel for the unrest he believes prompted two brothers of Chechen descent to set bombs that killed three innocent people and injure nearly 200, then kill a police officer.
[pullquote]
"The war drums are beating at this moment in relation to both North Korea and Iran, and as long as Tel Aviv has the compliant ear of the American political establishment, those who wish for peace and justice in the world should not rest easy," he wrote.
The comments drew a sharp rebuke from Hillel Neuer, executive director of UN Watch. In a letter to U.N. Secretary-General Ban Ki-moon and Ambassador Susan Rice, the Geneva-based monitoring organization's chief expressed outrage.
"First, its thesis is that America is to blame for last week's atrocity," the letter reads. "Falk approvingly cites comments justifying the Boston Marathon bombings as 'retribution' for actions of the U.S. military in Afghanistan, Iraq and Pakistan."
Neuer's letter, which also referenced Falk's past promotion of conspiracy theories following the Sept. 11 terror attacks on his personal blog, called on Ban to condemn Falk.
"Mr. Falk's odious and preposterous remarks insult last week's victims and discredit the cause of human rights and the founding principles of the United Nations," Neuer's letter concludes. "We urge you to speak out."
Calls seeking comment from UN officials were not immediately returned. UN spokesman Farhan Haq told UN Watch that Falk is an independent expert.
"The secretary-general did not appoint him and is not responsible for his views," Haq told UN Watch. "Mr. Falk reports to the Human Rights Council, which is comprised of different member states."
Haq's comment came in a reply to an inquiry by David Bedein, director of the Center for Near East Policy Research.
Neuer said he was confused by the UN chief's silence.
"The secretary-general has rightly rebuked Falk in the past for promoting 9/11 conspiracy on his personal blog, and the outrage this time is far more substantial, offensive and repugnant," he said in a statement. "We indeed urge all UN Human Rights Council member states to condemn Falk, and we have appealed for US Ambassador Susan Rice in particular, but Mr. Ban should use his moral pulpit to show leadership in the world body."