UKIP rift opens as spokesman accuses Nigel Farage of developing a personality cult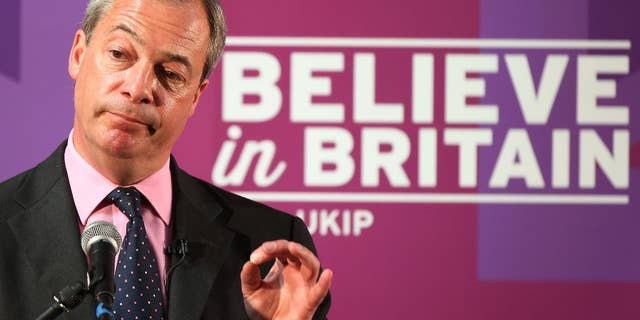 LONDON – All is not well in the UK Independence Party headed by Nigel Farage.
A rift has surfaced with a warning from UKIP's economic spokesman that Farage risks turning the party into a personality cult.
Patrick O'Flynn, who is also a UKIP member of the European Parliament, said Thursday that Farage has become a "snarling, thin-skinned, aggressive" man in recent months.
He made the comments to the Times newspaper several days after Farage resurfaced as leader of the anti-immigrant, anti-European Union party. He said Farage must adopt a much more consultative style of leading.
Farage had resigned the morning after failing to win a seat in Parliament in last week's election, but took the reins again a few days later when party executives said his resignation had been rejected.
UKIP won about 13 percent of the popular vote but just one seat in Parliament. Its campaign was based on the call for Britain to withdraw from the EU and take steps to block immigrants.
Its one successful candidate, Douglas Carswell, is also clashing with Farage and party leaders over whether he should claim 650,000 pounds ($1 million) per year of public financing to which he is entitled to help pay for additional staff.
Carswell has said it would be inappropriate to take the money, which is more than other legislators receive because of a complicated formula that in effect rewards him for UKIP's relatively high percentage of the popular vote in comparison to its sole seat in Parliament.