UK political leaders to make last-minute Scotland trip in bid to counter pro-independence tide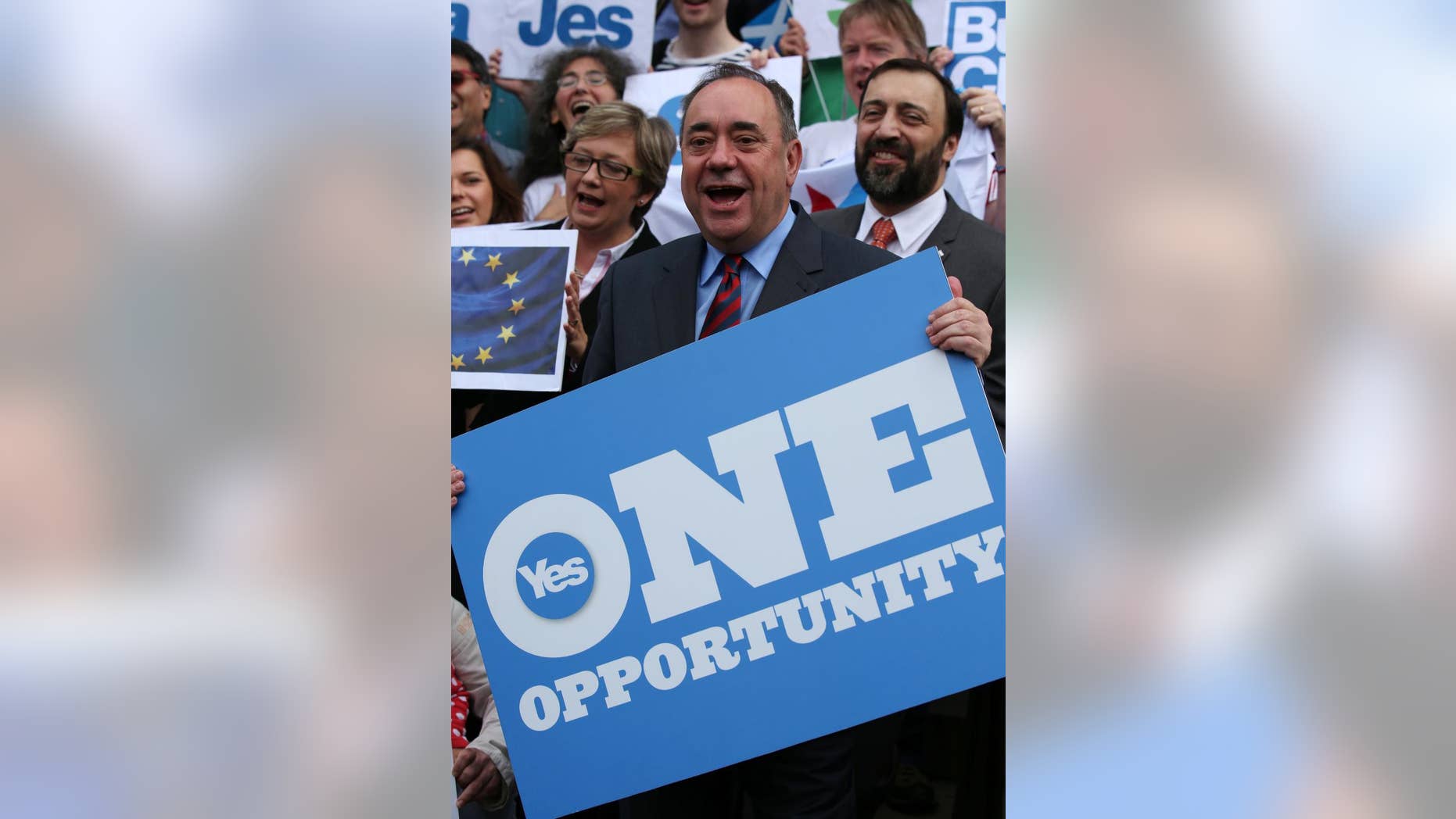 LONDON – Britain's prime minister and main opposition leader are canceling their weekly showdown in Parliament to unite in a last-minute bid to persuade Scots to reject independence.
Prime Minister David Cameron and Labour leader Ed Miliband say they will skip Wednesday's scheduled House of Commons faceoff and travel separately to Scotland.
They said "our message to the Scottish people will be simple: 'We want you to stay.'"
Britain's political leaders have been rattled by polls suggesting the two sides are neck-and-neck ahead of a Sept. 18 referendum on independence.
Labour, Cameron's Conservatives and the Liberal Democrats have all promised Scotland more autonomy if voters say no to separation.
Scottish First Minister Alex Salmond said Tuesday that the last-minute proposals were a "sign of the total disintegration of the No campaign."