UK police investigating claims officer fabricated evidence against 'plebgate' politician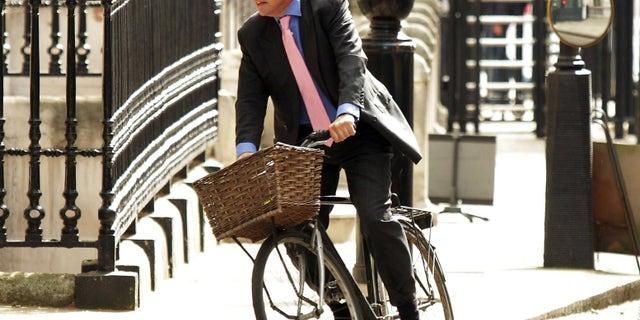 LONDON – London's police force says it is investigating "exceptionally serious" allegations that an officer fabricated claims against a government minister who was forced to resign over a run-in with police.
Andrew Mitchell quit government after he was accused of swearing at officers who stopped him riding his bicycle through the Downing Street gates in September. Mitchell admitted swearing, but denied hurling the insulting word "pleb" at the officers.
Last week a police officer was arrested for allegedly leaking details of the episode to the media. Channel 4 News has claimed the officer falsely pretended to be a member of the public who had witnessed the altercation.
The Metropolitan Police said Wednesday that "the allegation that a serving police officer fabricated evidence is extremely serious" and would be thoroughly investigated.