UK police arrest 7 men over London jewel heist; some of the loot recovered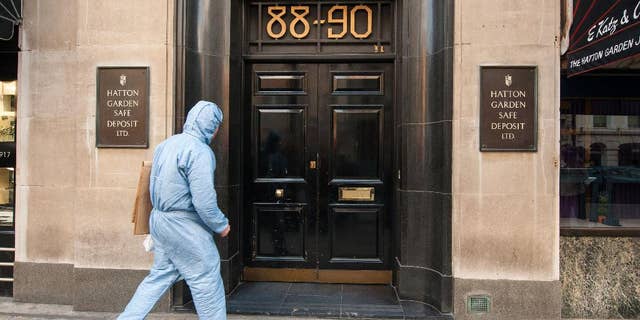 LONDON – British police say they have arrested seven men over a major heist in London's Hatton Garden jewelry district over the Easter weekend.
The men, ranging in age from 48 to 76, are being questioned in a London police station.
They were arrested Tuesday morning when more than 200 police raided 12 addresses in north London and Kent.
Police said bags containing a significant amount of high-value property were recovered at ones of the addresses.
They said they are confident some of these were items stolen during the burglary, when thieves broke into a vault containing safety-deposit boxes.