UK govt hopeful of deal to break Northern Ireland deadlock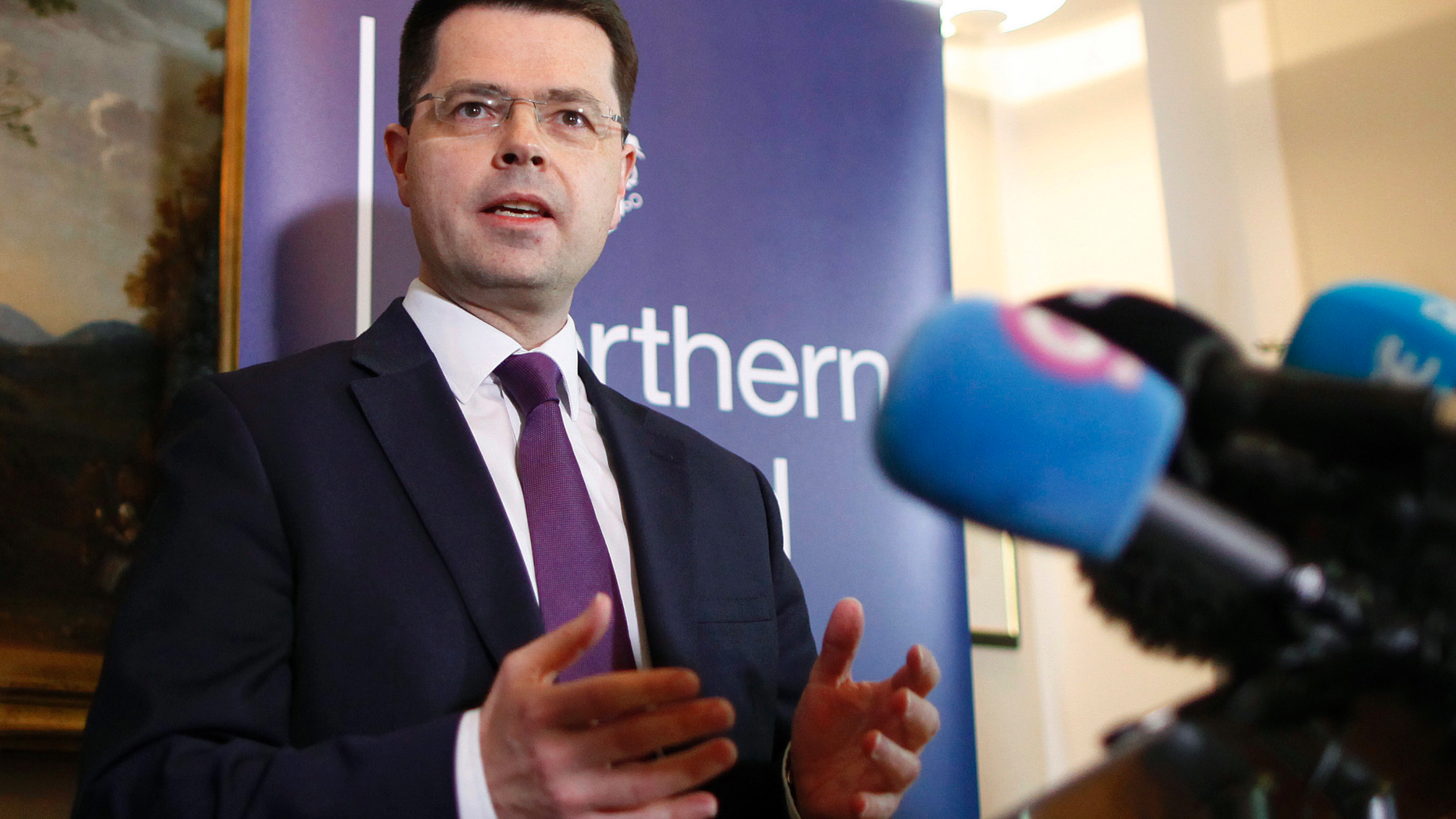 LONDON – Britain's senior official for Northern Ireland said Monday that he remains hopeful a deal can be struck this week to break an impasse that has left residents there without a functioning government for six months.
Northern Ireland Secretary James Brokenshire said "time is short" to reach a deal between the two main parties — the Irish nationalists Sinn Fein and the pro-British loyalists the Democratic Unionist Party.
The Catholic-Protestant power-sharing administration has been on ice since January, and several government-imposed deadlines to reach a deal have passed.
The parties have blamed each other for the impasse that threatens power-sharing, the key achievement of Northern Ireland's 1998 peace accord.
Brokenshire said "some progress has been made" in talks, but "gaps remain."
"I believe that a deal remains achievable," he said. "But time is short."
Britain has warned it may restore direct rule if the talks fail, but Brokenshire set no new deadline Monday.
Both parties appeared pessimistic about the prospects of a deal. Sinn Fein negotiator Conor Murphy said a "lack of urgency" from the DUP was impeding an agreement.
Democratic Unionist leader Arlene Foster accused Sinn Fein of having "a shopping list which seems to get longer every time we meet with them."
One sticking point is Sinn Fein's demand for an act protecting the Irish language — a major totem for Irish nationalists that has raised the hackles of loyalists.
Tensions have also been inflamed by a deal between British Prime Minister Theresa May's Conservative Party and the DUP, which has promised to support May's minority government on key parliamentary votes.
Sinn Fein leaders have complained that the DUP's new role means the British government is no longer impartial as required by the Good Friday accord.