Typhoon Man-yi heads for Japan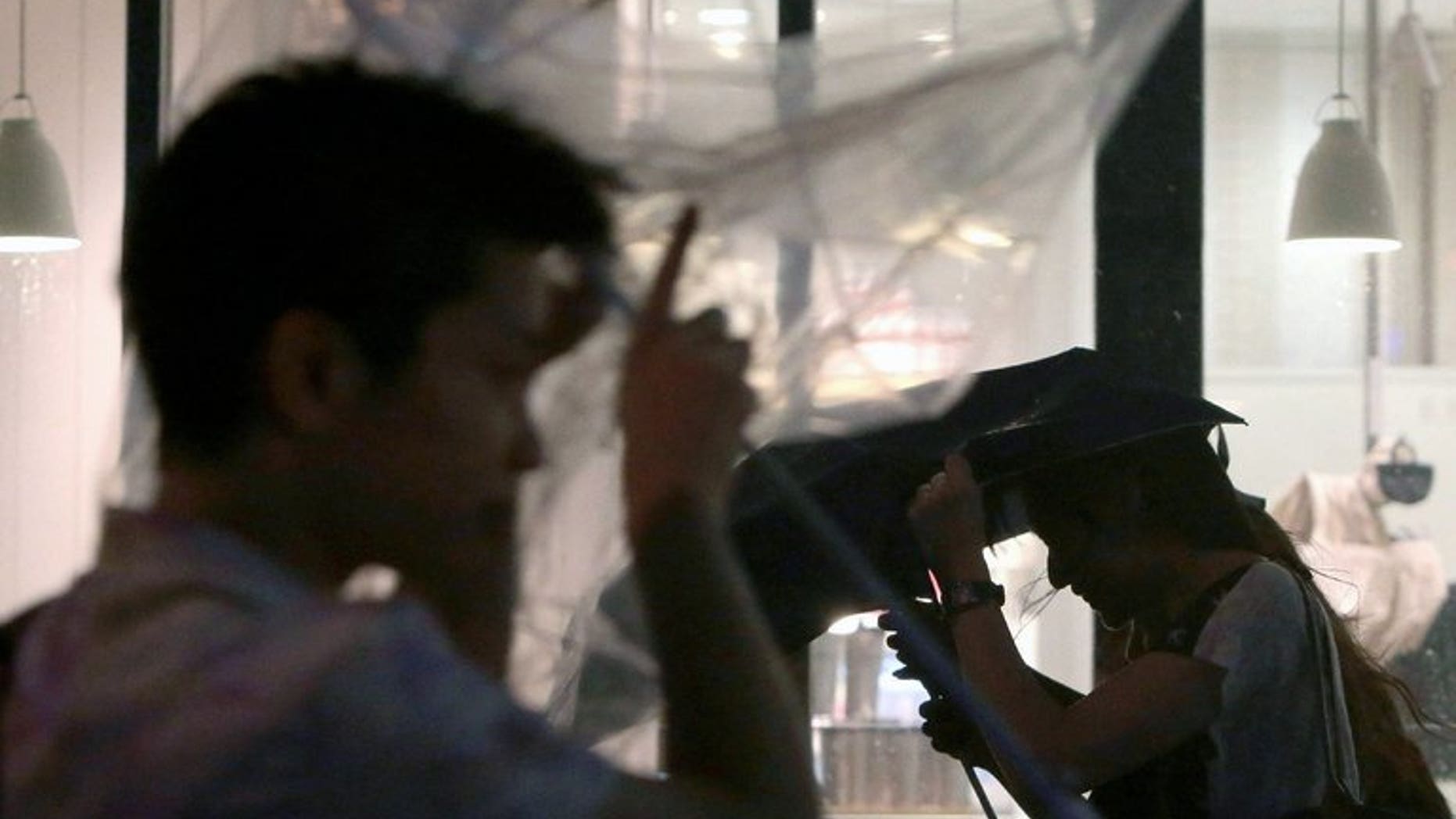 TOKYO (AFP) – Typhoon Man-yi advanced towards central Japan Sunday, bringing heavy rains as officials warned of floods and strong winds.
The storm, located in Pacific waters south of Japan, was packing gusts up to 126 kilometres (78 miles) per hour and moving north-northwest, the Japan Meteorological Agency said.
It was on a direct course to hit Japan Monday morning, possibly around 9:00 am (0000 GMT) in Shizuoka prefecture, southwest of Tokyo, according to the agency.
The typhoon was then expected to head northeast towards the capital and its surrounding region, according to its predicted track.
Man-yi might also hit Fukushima, where crews have struggled to contain a crippled nuclear plant that has contaminated groundwater with radioactive materials as it flows to the Pacific Ocean.
The typhoon has already brought heavy rain and strong winds to areas along the Pacific, although no serious injuries or severe structural damage have been reported so far.
The weather agency issued warnings for flooding, heavy rain, mudslides and high ocean waves to areas along the Pacific coast.