TV chef Nigella and Saatchi step closer to divorce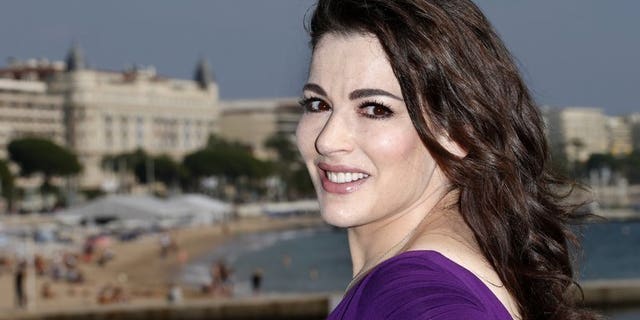 LONDON (AFP) – British TV chef Nigella Lawson and multi-millionaire art collector Charles Saatchi moved closer to ending their decade-long marriage on Wednesday after pictures emerged showing him grabbing her neck.
In a brief hearing at London's High Court, a judge granted the couple a decree nisi, the first step in the legal process to ending their marriage.
Saatchi, 70, and Lawson, 53, now have to wait for a decree absolute, which is usually issued six weeks and one day later, to formally end their marriage.
Neither the couple nor their legal representatives attended the hearing.
It is thought the divorce will be rubber-stamped in September.
A newspaper published photographs last month showing Saatchi holding his wife by the throat during an argument on the terrace of a London restaurant.
Saatchi, who made his fortune in advertising and helped launch the careers of British artists such as Damien Hirst, enraged domestic violence campaigners when he dismissed the incident as ''a playful tiff''.
He accepted a police caution for assault but said he had done so to avoid the incident "hanging over" the couple.
Lawson, the daughter of former British finance minister Nigel Lawson, has described Saatchi as an "exploder'' in the past due to his fiery temper.
Saatchi told the Mail on Sunday that the pictures gave a ''wholly different and incorrect implication".
But he also told the newspaper: "I feel that I have clearly been a disappointment to Nigella during the last year or so, and I am disappointed that she was advised to make no public comment to explain that I abhor violence of any kind against women, and have never abused her physically in any way.''
The couple confirmed they would not make any financial claims against the other, preventing drawn-out legal arguments.
Saatchi is believed to have a personal fortune of more than ??100 million ($152 million, 115 million euros), while Lawson is said to have amassed more than around ??20 million from her TV career and a series of successful cookery books that have seen her dubbed the "Domestic Goddess".
Lawson was previously married to writer John Diamond and they had two children. He died of cancer in 2001.
She is about to start filming a series for US television in Los Angeles.