Turkey proposes meeting with Russian officials on avoiding future air space violations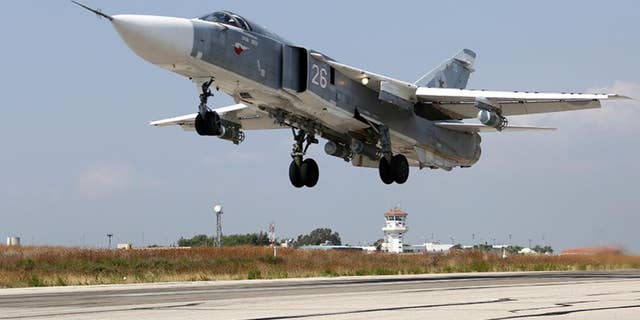 ANKARA, Turkey – Turkey says it has proposed a meeting between Turkish and Russian military officials to be held in Ankara on avoiding future Russian infringements of Turkey's airspace.
Turkish Foreign Ministry spokesman Tanju Bilgic said Wednesday the Russian ambassador in Turkey was summoned for a third day for further discussions on two weekend incidents of air space violations by Russian jets.
The violations of the NATO-member's airspace drew strong protest from the alliance. It prompted Turkey to scramble F-16s and summon the ambassador twice to lodge protests.
Bilgic said Turkey proposed the meeting to allow Russian military officials to explain the intrusions and clarify measures they intend to take.
He denied a Russian media report that Turkey has proposed setting up a "working group" on coordinating actions in Syria.