Tropical Storm Emily Reaches Haiti, Dominican Republic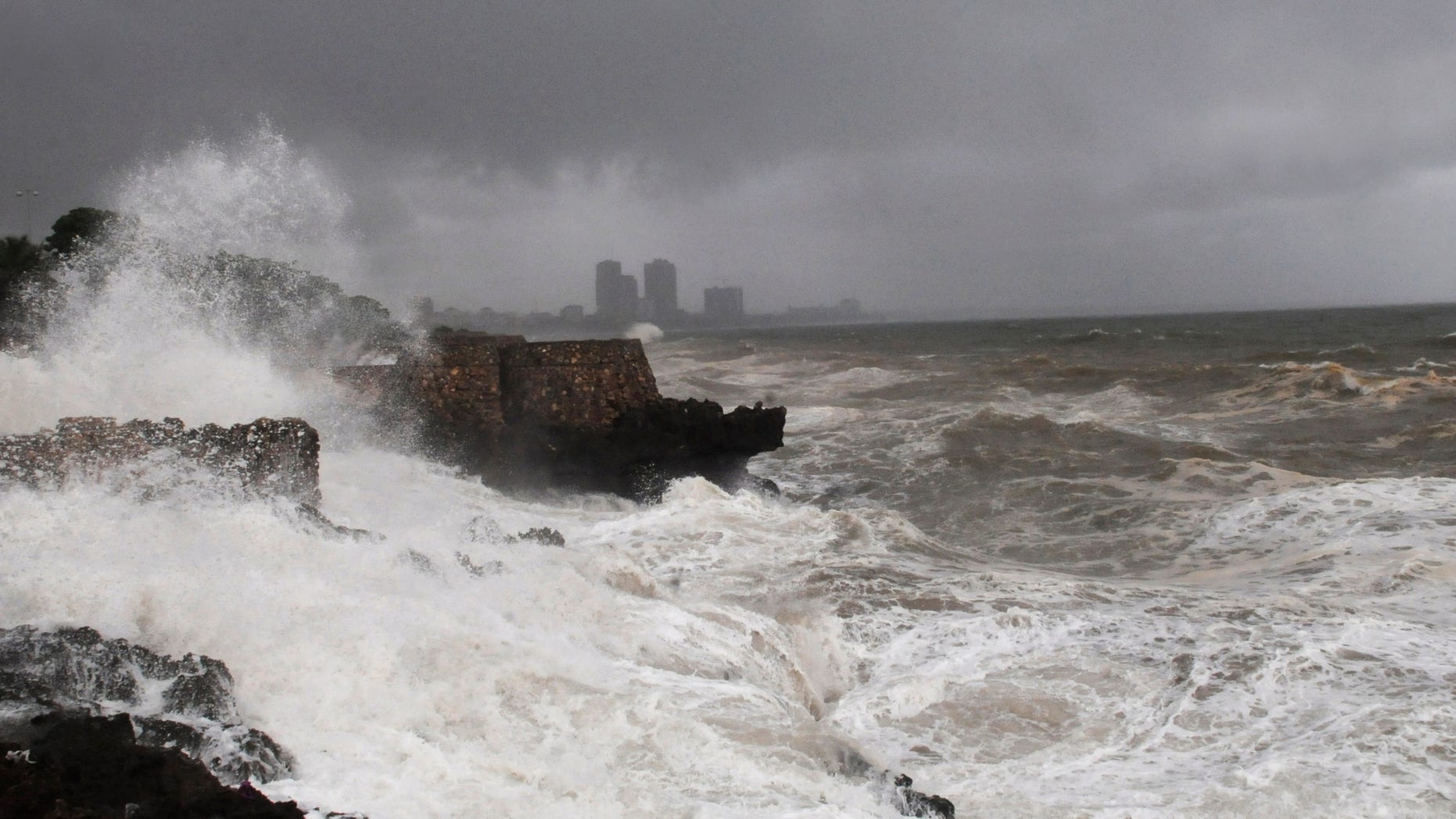 Haiti is taking a beating from Tropical Storm Emily, with several hundred homes already damaged, the director of Haiti's civil protection agency said.
Marie Alta Jean-Baptiste says the storm has also damaged a cholera treatment center in the Central Plateau region. Jean-Baptiste tells reporters that so far there have been no reports of deaths or major destruction. Rain has been relatively light so far in the capital.
The National Hurricane Center said Thursday the storm was centered about 105 miles (170 kilometers) south-southeast of Port-au-Prince with maximum winds of 50 mph (85 kph). Forecasters say the storm is heading toward Cuba and the Bahamas but could also reach Florida.
Pounding rain already began in the Dominican Republic and the southern coast of Haiti, where flash floods and mudslides have killed hundreds in previous storms. The storm is also threatening the cholera situation in both countries.
"If any storm comes, we meet our demise," said Renel Joseph, a 57-year-old resident of Cite Soleil, a seaside shantytown of Haiti's capital, said before the storm began hitting.
David Preux, head of mission for the International Organization for Migration in the southern city of Jacmel, said that he expected conditions to worsen during the night.
"The problem is when people wait until the last minute to evacuate," Preux said.
The storm's forward motion slowed Wednesday night and it appeared likely to skirt the southern tip of the Dominican Republic, which shares the island of Hispaniola with Haiti. Emily had maximum sustained winds of 50 mph (85 kph).
Dominican authorities kept a tropical storm warning in effect for the southwestern coast but ended an alert Wednesday night from Cabo Francis Viejo southeastward to Cabo Engano.
Although the center of the storm seemed likely to miss most of the island, intense rain still posed a threat to both nations, said Diana Goeller, a meteorologist with the U.S. National Hurricane Center. The countries are divided by a range of high mountains.
"This storm has a lot of heavy rainfall with it," Goeller told The Associated Press. "So in those mountainous areas, there could be very dangerous, life-threatening mudslides or flash floods."
John Cangialosi, a hurricane specialist with the hurricane center, said up to 20 inches of rain was possible in isolated high-elevation areas. That is enough to cause serious problems in a country prone to catastrophic flooding.
Michel Davison of the U.S. National Oceanic and Atmospheric Administration said the storm earlier dropped up to 10 inches (250 millimeters) of rain in parts of Puerto Rico, though its center never got within 100 miles (160 kilometers) of the island.
Francois Prophete, who was shoring up the corrugated-metal roof of his one-room cinder block home in the hills southeast of Port-au-Prince, said most people had few options in a nation where the vast majority are desperately poor. "We can't afford to do much," he said.
Local authorities urged people to conserve food and safeguard their belongings.
An unknown number of people left flood-prone areas to stay with relatives and friends, said Emmanuelle Schneider, a spokeswoman for the United Nations' Office for the Coordination of Humanitarian Affairs. There had been no government-organized evacuations by late Wednesday, she added.
"There will be an official evacuation when there's flooding," Schneider said.
There was reason for concern. A slow-moving storm in June triggered mudslides and floods in Haiti and killed at least 28 people. And widespread poverty makes it difficult for people to take even the most basic precautions.
Joceline Alcide stashed her two kids' birth certificates and school papers in little plastic bags that aid groups handed out. It was her only means to protect herself.
"There really isn't much more we can do. We just got these bags," the 39-year-old Alcide said, standing outside her teepee-like tarp shelter.
The National Hurricane Center said the storm was stationary early Thursday, centered about 105 miles (170 kilometers) south-southeast of Port-au-Prince and 40 miles (65 kilometers) south-southwest of the Dominican Republic's Isla Beata.
Based on reporting by The Associated Press.
Follow us on twitter.com/foxnewslatino
Like us at facebook.com/foxnewslatino