Triple-Stabbing Suspect Snapped Seeing Photos Of His Wife With Man, Prosecutor Says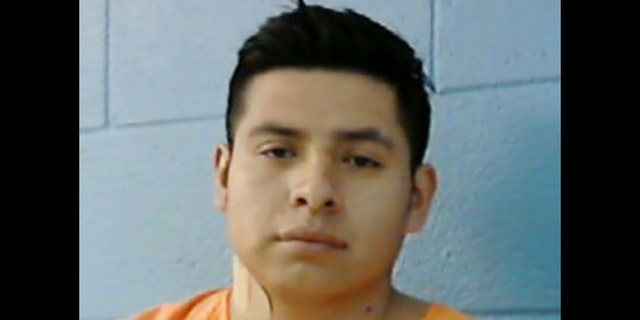 NEW YORK (AP) – A man angry about photos showing his wife with another man stabbed her to death and then hugged and kissed his two young daughters before setting them down on their bed and killing them too, prosecutors said Wednesday.
Miguel Mejia-Ramos was arrested earlier this week in Texas after authorities tracked his cellphone. On Wednesday, he agreed to return to New York, and Queens District Attorney Richard Brown said he was expected in court Friday to face murder charges.
The 29-year-old was in custody and it wasn't clear if he had a lawyer. There was no number listed for his home.
Mejia-Ramos had been out drinking at a friend's house on Sunday night, prosecutors said. When he returned home around 11 p.m., he rifled through his wife's phone and Facebook account and found an image of her with another man, they said.
He snapped, grabbed a knife from a butcher block and stood over his sleeping wife, Deisy Garcia, and two daughters, they said. Garcia awoke and screamed, and he stabbed her as she got out of bed and ran to another room, prosecutors said. Mejia-Ramos grabbed another knife and stabbed her multiple times in the torso, chest and back, they said.
After the 21-year-old woman was killed, Mejia-Ramos went back to the bedroom where 2-year-old Daniela and 1-year-old Yoselin lay, prosecutors said. He picked up Daniela, gave her a hug and a kiss, asked for forgiveness, then put her back on the bed and killed her, prosecutors said. He then did the same with Yoselin, they said.
Brown was at the crime scene on Sunday night and said it was particularly gruesome.
"I've seen a lot in my 23 years as district attorney, but there is nothing that disturbs me more than seeing young children — in this case mere babies — as homicide victims," Brown said.
A bloody, bent knife blade and a broken handle were discovered at the scene, authorities said.
Mejia-Ramos fled in a white van, driving south to Texas. Authorities in Fayette County, Texas, say the suspect, who goes by at least one other name, was located Monday night after he turned on his cellphone. Authorities were able to track his location and arrest him at a vehicle roadblock on Interstate 10 in Schulenburg, which is between Houston and San Antonio. The location is about 1,700 miles from New York.
Mejia-Ramos will be charged with six counts of first-degree murder, second-degree murder and criminal possession of a weapon, the district attorney's office said. If convicted, he faces life in prison without parole.
Follow us on twitter.com/foxnewslatino
Like us at facebook.com/foxnewslatino