Top Syrian Legal Official Resigns Over Mass Executions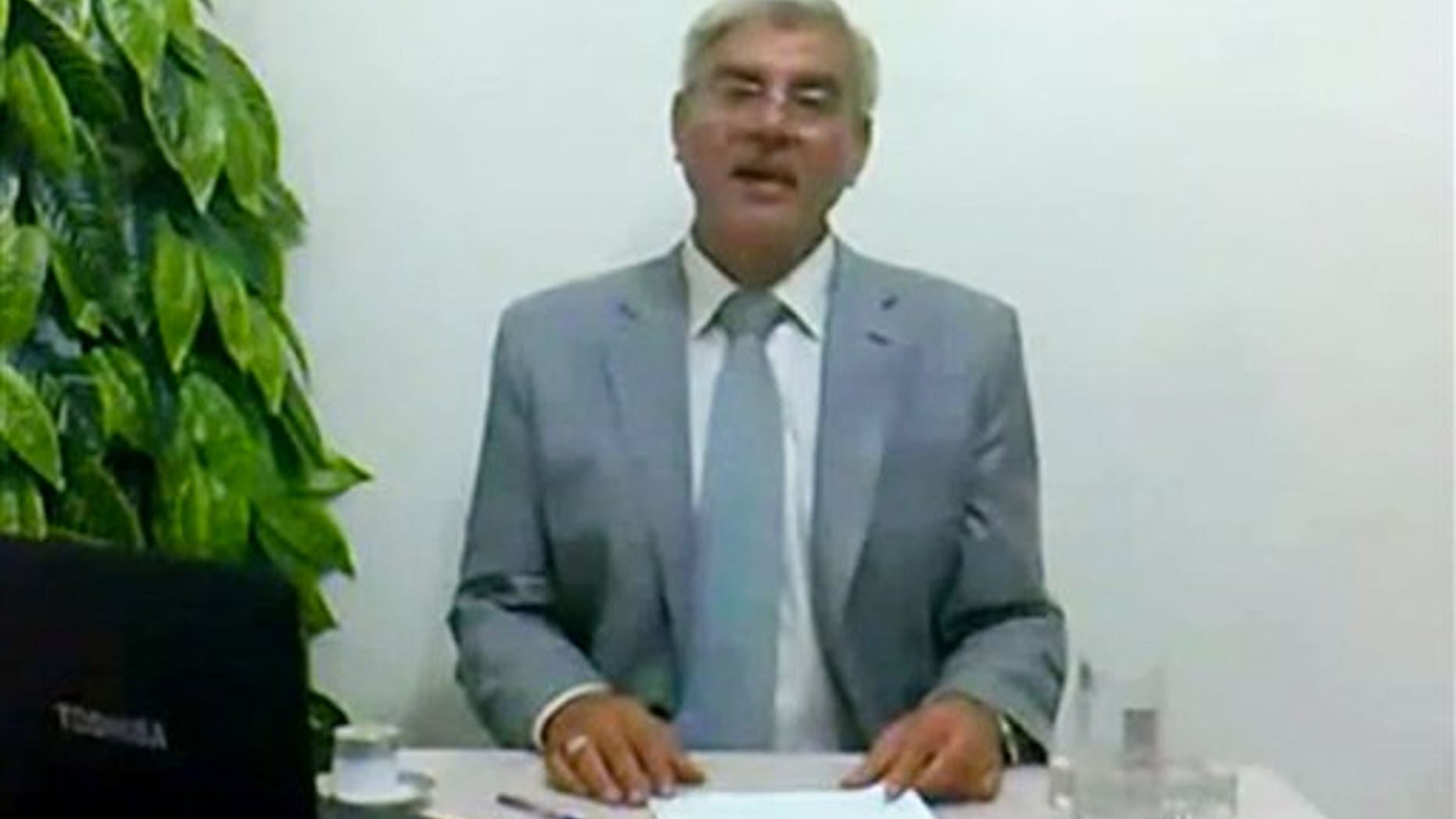 HAMA, Syria – The attorney general of the central Syrian city of Hama has resigned after claiming to have witnessed the executions of more than 70 people in one day, according to video posted online Wednesday night.
Adnan al Bakkour, speaking in the video, said he had been forced to quit by the repression being exercised by the regime of President Bashar al Assad, the Qatar-based Al Jazeera network reported.
Bakkour said he had witnessed more than 420 people being buried in mass graves and hundreds more being tortured. He also spoke of the arrest of peaceful protesters and the demolition of homes.
On Monday, the state news agency reported that Bakkour had been kidnapped by rebel gunmen in the village of Karnaz on his way to work in Hama. However, the senior legal official told Al Jazeera on Wednesday that he had not been kidnapped and "was in a safe place defended by protesters."
The news of his resignation came on the same day as the Syrian Observatory for Human Rights said 473 Syrians had been killed during the Muslim holy month of Ramadan as protests against the Assad regime continued. The death toll consisted of 360 civilians, including 25 children and 14 women, and 113 members of the government forces, AFP reported.
The latest deaths mean more than 2,200 people have reportedly been killed since March, when the regime launched a crackdown on pro-democracy demonstrators.
The violence shows no signs of abating, with soldiers backed by tanks raiding houses in the cities of Homs, Hama and Houla on Wednesday.
U.S. State Department spokeswoman Victoria Nuland said Wednesday, "Clearly a government that murders and tortures its own citizens, including children can't be considered legitimate by any of us.
"We sharply condemn the ongoing brutality and I would particularly note that what should be a joyous time for Syrians, Eid al Fitr, the end of the Ramadan holiday, has become for many Syrian families a time of mourning and a time of grief due to the regime's relentless assault on its own people."