Top S. African trade union boss accused of rape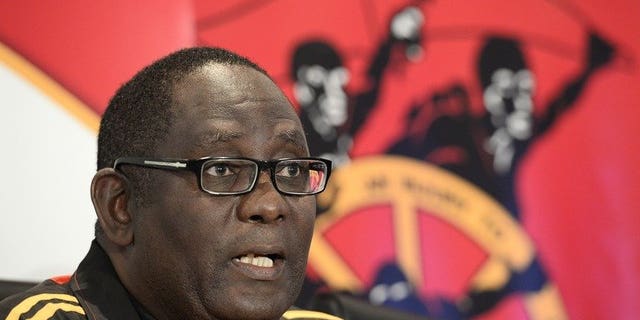 JOHANNESBURG, Gauteng (AFP) – An employee has accused South Africa's embattled leader of powerful trade union federation Cosatu of rape, but the politician shot down the allegation as a plot on Saturday.
Cosatu general secretary Zwelinzima Vavi said the sex was consensual and that his accuser tried to blackmail him into paying two million rand ($204,000, 154,000 euros).
The 26-year-old woman told the Weekend Post that Vavi overpowered her on January 25 in her office at the union's Johannesburg headquarters.
"He put me on the floor and forced himself on me. The general secretary raped me," she said in an internal complaint, according to the paper.
But Vavi slammed the complaint as a plot to topple him.
"I vehemently deny the allegations made against me by the staff member concerned," he said in a statement on Saturday.
"I have engaged lawyers, and I am ready and willing to appear before any legitimate body to clear my name."
Vavi also released his official response to the woman's internal complaint, identifying her by name.
The pair started an affair around October last year, he said in the response, which mentions emails and text messages that show "the complainant is not truthful in her allegations."
After previously just "kissing and hugging", they had intercourse for the first time on January 25, said Vavi.
"Round about midday in her office I also kissed her and that kissing eventually led to us making love," he said.
Police confirmed a case of rape had not been opened.
"There are no criminal charges that are being investigated," police spokesman Neville Malila told AFP.
Vavi's lawyers meanwhile told the Weekend Post they had opened a case of extortion against the woman and her husband for claiming two million rand to keep silent.
Vavi is fighting for political survival in the wake of corruption allegations and divisions within South Africa's largest umbrella trade union.
He has been a vocal critic himself of corruption within the government of the ruling African National Congress (ANC), with which Cosatu is allied.
The accusations were just the latest in attacks on his career, Vavi claimed in his statement.
"Lately ... these efforts to destroy me have intensified," he said.