Thieves steal 30,000 liters of pure iceberg water intended for vodka production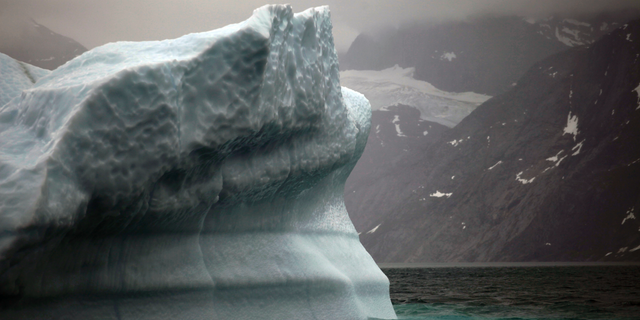 Canadian authorities are after the criminals responsible for the brazen theft of 30,000 liters of valuable iceberg water that was intended for vodka production, though the thieves may have contaminated the water – rendering it unusable.
The chilling heist of the iceberg water – esteemed for its purity and its use in expensive spirits – occurred last week in the coastal Canadian town of Port Union, police said Wednesday. The water is valued between CAD $9,000 and $12,000.
THIEVES USE SEWAGE PIPES, TUNNELS TO BREAK INTO BANK VAULT FULL OF JEWELS IN ANTWERP'S DIAMOND DISTRICT
"[The iceberg water] was harvested sometime last year, and it's held in storage containers and it's generally used here, in the Port Union facility, to bottle vodka," constable Andy Renwick told CBC News.
"As far as we know, so far, we're looking at either a tanker truck or a tractor-trailer," he added.
The stolen water could have produced around 150,000 bottles of vodka, the broadcaster reported, citing the CEO of Iceberg Vodka.
But some have expressed skepticism whether the thieves could get any money for the water as they likely contaminated it during the operation, making pure iceberg water not so pure anymore.
"Jesus, what are they going to do with it?" an employee at an iceberg water company told the Guardian.
"Jesus, what are they going to do with it?"
STOLEN SWEDISH ROYAL ARTIFACTS WORTH $7M MAY HAVE BEEN FOUND, POLICE SAY
Iceberg water is particularly valued for its purity thanks to icebergs' density that doesn't let salt water in, making its water among the purest once melted.
Yet the process of acquiring and bringing such water remains to be costly, thus making the water particularly expensive.
CLICK HERE TO GET THE FOX NEWS APP
The latest heist appears to be the first of its kind in the country, according to the newspaper.