The Latest: Canada official: Too soon for van crash motive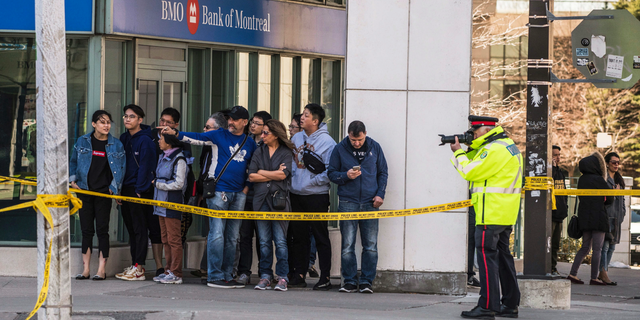 TORONTO – The latest on the van striking pedestrians in Toronto (all times local):
4:25 p.m.
Canada's minister of public safety says it's too soon to say whether the crash of a van into pedestrians in Toronto is a case of international terrorism.
Ralph Goodale tells reporters that police are still investigating to determine what happened and why in Monday's incident in northern Toronto in which a van struck a crowd of pedestrians.
He declines to confirm reports of the number of injured or whether there are any fatalities. Other authorities have said at least seven people were injured and a photo appears to show at least one person dead.
Goodale says Canada has not changed its terrorism alert level and he has no information that would suggest a need to do so.