Texas Student Kills Himself In Front Of High School Classmates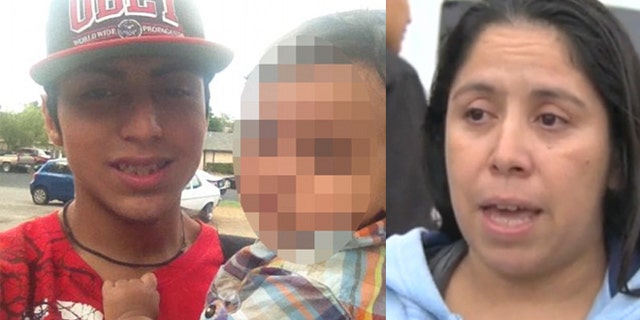 AUSTIN, Texas – A Texas high school student shot himself in the courtyard of his public school during the lunch hour on Tuesday, school officials said.
Adrian Alvarez, 16, died at 12:04 p.m. local time after shooting himself at Lanier High School in Austin, said Tiffany Young, a spokeswoman for the Austin Independent School District.
Another student, Alex Hernandez, a junior, told the Statesman newspaper that Alvarez was sitting alone in a courtyard outside the cafeteria he pulled a handgun from his hoodie and fired the weapon.
No other students were harmed, officials said.
"We are saddened by this tragic loss," Young said. "Our thoughts are with the family."
Students went to class on Wednesday dressed in black and carrying black balloons in remembrance of Alvarez.
His mother, Maria Consuelo Alcantara, told KVUE she is in disbelief. She says her son called her Tuesday afternoon asking to leave early and she said no.
Alvarez said, "I love you mom," and she said, "I love you, too."
Those were the last words between them. Alvarez's mother said she got a call shortly after that from the high school saying her son was in an incident and she needed to come to the school as soon as possible.
According to KVUE, Alvarez posted his plans on Facebook earlier in the day.
"I guess the thing was that no one took him seriously," family friend Diana Vazquez explained to KVUE. "They thought, 'No he's kidding. He's not. I don't think he'll do it.'"
The family is currently trying to ask for donations to help with his funeral costs.
"Pennies, quarters, everything helps," Vazquez said.
The school was placed on lockdown briefly following the incident, and students were released for the day soon afterward, Young said. Counseling will be offered to students and their families on a continuing basis, she said.
Officials declined to comment on the gun involved in the shooting, including how the student obtained it and was able to bring it onto campus.
Many Austin schools were built in the 1970s, and most of the structures are not equipped with metal detectors, Young said. After Tuesday's incident, the school may reconsider its approach to security, Young said.
"We look at any incident like this and see if there's anything that we should put in place for safety measures," Young said.
Reuters contributed to this article.