Tel Aviv poised to break record with world's tallest Lego tower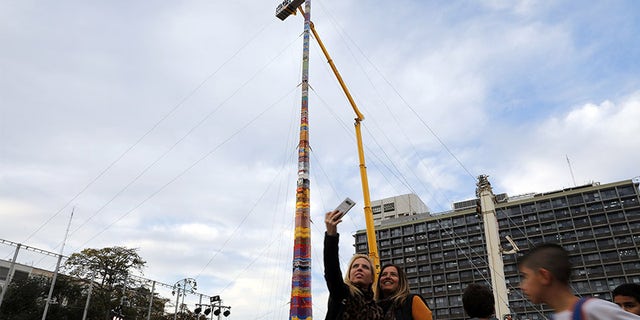 NEWYou can now listen to Fox News articles!
A 118-foot Lego tower built in Tel Aviv is on its way to smashing a world record.
The sky-high project was launched by city residents in memory of eight-year-old Lego fan Omer Sayag, who died of cancer in 2014.
The tower, which was made from thousands of bricks donated by residents, was build outside Tel Aviv City Hall by local volunteers and municipal workers, AFP reported.
"Omer Tower" was completed Wednesday using cranes and cable wires to support the toy skyscraper, Sky News reported.
According to AFP, photographic proof from a drone is still needed for the tower to claim the Guinness World record.
The previous Lego height record was set in 2015, when Lego built a 115-foot tower in Milan, according to the Guinness World Records.