Target Employee Pivotal In Finding Abducted Child: 'I Knew Something Was Wrong'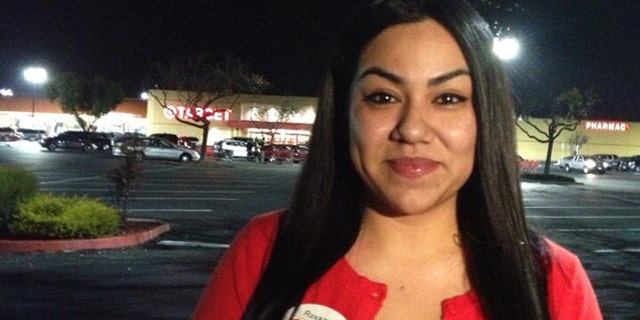 ANTIOCH, Calif – Police in a Northern California town are praising a Target Store employee for helping bring a child's kidnapping ordeal to an end.
Roxanna Ramirez, 22, works at a Target store in Pittsburgh, California. Ramirez had no way of knowing the stranger she was watching, 43-year-old David Douglas, was the prime suspect in the armed abduction of a seven-year-old girl in Antioch.
What Ramirez noticed was a shopper behaving suspiciously.
"He was fidgeting around, acting really weird, like abnormal," Ramirez said. "It was... I don't know, it just didn't make me feel comfortable."
As a loss prevention specialist, it's her job to monitor unusual behavior, so she followed Douglas for a time, even asking him if he needed help. He said no. Then she went to her office and watched him on surveillance cameras.
"At one point, I saw him grab his steering wheel and start to shake it, so that was just really off to me," she explained. "That's when I knew like something was wrong with him."
After he left the store, she continued to watch him remotely as he went to his car, and rifled through his backpack, occasionally leaving the car to pace and smoke, then returning. She wrote his license plate number in the little notebook she always carries, and didn't think about it again until that night, when her girlfriend told her a child had been abducted. She read the description of the car, and recognized it as the car of the suspicious man she saw.
"She said the description of the car, and I was like, 'hold on', that sounds like somebody I've seen earlier at my job, fits the same description," Ramirez said.
Ramirez called the plate in, and it led to Douglas, which led to the Antioch Marina, where police have had encounters with him before. He was apprehended, and the girl reunited with her family four hours after she was taken. Police came to Ramirez' door about midnight to tell her that her tip had made the difference.
"They said I helped crack the case, and my heart just dropped, like, really? I couldn't believe it," said Ramirez.
"We at the Antioch Police Department applaud people like Roxanna Ramirez who are willing to step forward and be a part of making our community a safer place," Capt. Tammany Brooks said. "It's a collaborative effort."
Ramirez said she is simply glad she could play a part in bringing the young victim to safety.
"I'm happy that she's home, I'm happy that she gets to spend the rest of this time with her family because not all kidnappings end like this," Ramirez said, adding that she hopes her experience encourages everyone to listen to their gut instincts.
In Roxanna's words, when something doesn't feel right, "Run with it."
Follow us on twitter.com/foxnewslatino
Like us at facebook.com/foxnewslatino