Syrian state TV: Huge explosion in central Damascus kills 13 people, wounds 70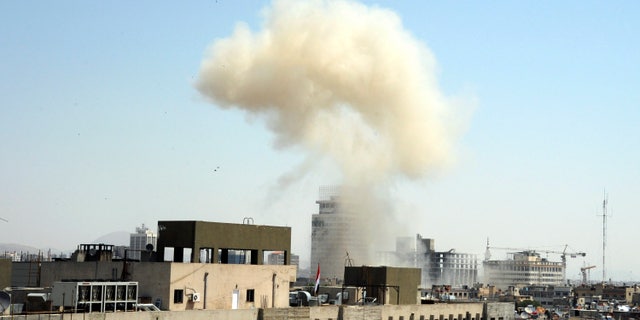 DAMASCUS, Syria – Syrian state TV says the powerful explosion that struck central Damascus has killed 13 people and wounded 70.
The nature of Tuesday's blast in the central district of Marjeh was not immediately clear but rebels fighting to topple President Bashar Assad's regime have increasingly targeted Damascus, the seat of his power.
The blast is the second bombing to hit the Syrian capital in as many days. On Monday, Syria's prime minister narrowly escaped an assassination attempt in another part of the capital.