Syrian First Lady Asma Assad's social media posts reflect 'alternate reality,' critics say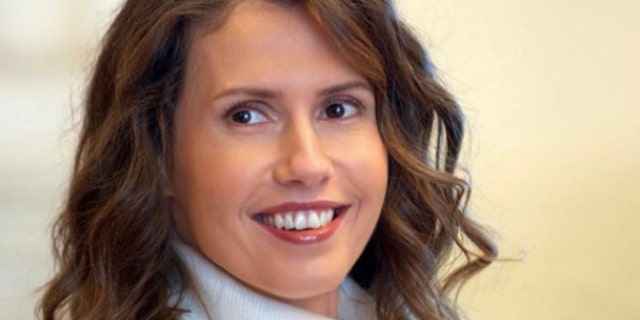 NEWYou can now listen to Fox News articles!
The Instagram account of Bashar Assad's wife is adorned with tender snapshots: Asma Assad reading to Syrian children; holding an infant inside a maternity hospital in Damascus; embracing the family of a Syrian who was killed in the nation's civil war – all with the affectionate hashtag #WeLoveYouAsma.
It's a stark contrast to the photos flooding news channels showing Syrian children lying dead in the streets after choking on poison gas that the U.S. and its allies said was unleashed by her dictator husband.
"She is part of the regime's normalization campaign," said Syrian expert Andrew Tabler, an American scholar who knew and worked with Asma while living in Syria between 2001 and 2008.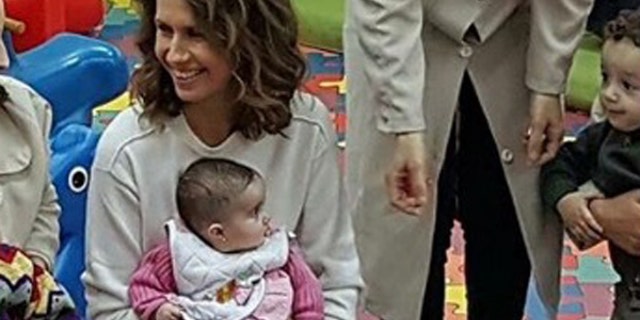 "It shows indifference and insensitivity at the highest level," said Tabler, a fellow at the Washington Institute who once served as a media consultant for charities under Asma's patronage.
"I think she's fully aware of what's going on," he told Fox News. "And it makes your stomach churn."
The child of a cardiologist father and a diplomat mother, Asma Assad, 41, is a British-Syrian dual citizen who grew up in London and graduated from King's College with degrees in computer science and French literature. Her parents are both Sunni Muslims from Homs, the Syrian city located near the air base President Trump hit with missiles on April 6 in response to Assad's use of chemical weapons.
After college, Asma worked for Deutsche Bank Group as an economics analyst and then J.P. Morgan as an investment banker, based in New York and London. She reportedly turned down an MBA degree at Harvard to marry Assad shortly after he assumed leadership of Syria in 2000 following his father's death.
In March 2011, Vogue magazine published a profile on Asma, calling her a "Rose in the Desert" and "the very freshest and most magnetic of first ladies." The article, which described the Assads as "wildly democratic" and portrayed them as progressive and intelligent, was based on an interview conducted in late 2010. It was pulled from the internet weeks after its publication, as Assad's bloody crackdown on Syrian dissidents was well under way.
"Subsequent to our interview, as the terrible events of the past year and a half unfolded in Syria, it became clear that its priorities and values were completely at odds with those of Vogue," the magazine's editor-in-chief, Anna Wintour, said at the time.
More than 465,000 Syrians have been killed in Syria's civil war, which is now in its seventh year, and nearly 12 million -- half the country's pre-war population -- have been displaced from their homes.
The Assad regime currently controls approximately one third of the country, including Damascus, Homs, Hama, Latakia and Aleppo, which was recently taken back from rebel groups. The Islamic State controls Deir al-Zour and Raqqa, while Syrian opposition groups maintain authority over Idlib, Dabiq and Al-Bab.
On April 4, warplanes dropped a chemical nerve agent over the rebel-held town of Khan Sheikhoun in Idlib province, killing at least 80 people, according to U.S. intelligence. Shocking footage of the aftermath shows civilians -- many of them children -- convulsing and foaming at the mouth from what U.S. authorities said was exposure to sarin gas.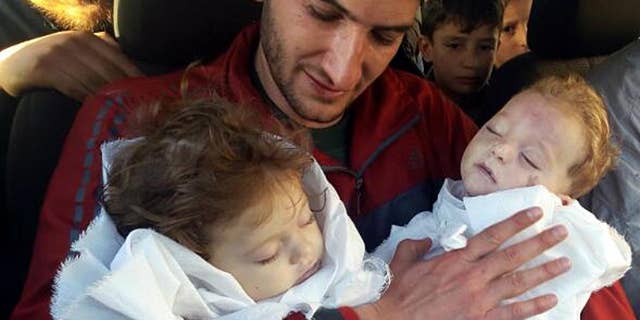 Two days later, the U.S. carried out its first direct military action against the regime, launching 59 Tomahawk cruise missiles at Shayrat airfield base from which U.S. officials believe the chemical attack had been launched.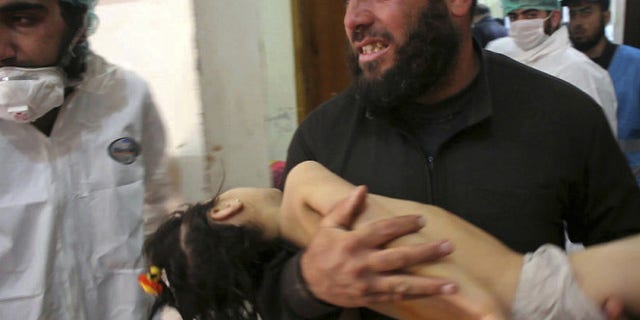 On Thursday, Assad called the April 4 chemical attack in Syria a "fabrication" by the U.S. and its western allies. His comments to French news agency AFP came a week after his wife issued a statement of her own:
"The presidency of the Syrian Arab Republic affirms that what America has done is an irresponsible act that only reflects a short-sightedness, a narrow horizon, a political and military blindness to reality, and a naive pursuit of a frenzied false propaganda campaign that fueled the regime's arrogance," she wrote in Arabic on her Instagram account.
Many have questioned how Assad's British-born wife and a mother of three has stood firmly behind a dictator accused of dropping barrel bombs and gassing his own people.
In a rare interview with Russia's state-sponsored Channel 24 last October, Asma said she has stood by her husband during the conflict "because my conviction didn't tell me otherwise." She praised Assad as a "very giving man" who takes his role as a father "very, very seriously."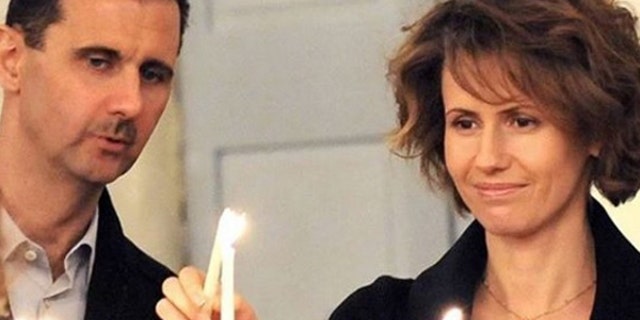 "It is something of an axiom that artificial realities are often constructed around authoritarian leaders that distort their view of the world," said David Lesch, a professor of history at Trinity University in San Antonio, Texas, and the author of a book called "Syria: The Fall of the House of Assad."
"It seems to me that Asma has assimilated into that alternate reality. How could she not?" asked Lesch. "She has been part and parcel of the same environment as her husband, and therefore it is not a surprise that she has bought into that perspective."
Asma's Instagram posts -- which have drawn ire over social media -- are an important part of the "alternate reality" the Assads have sought to construct, according to Lesch.
On the same day her husband is believed to have dropped sarin gas on civilians in Khan Sheikhoun, Asma posted a photo of herself wearing a chic polka-dotted dress, seemingly deep in thought and smiling.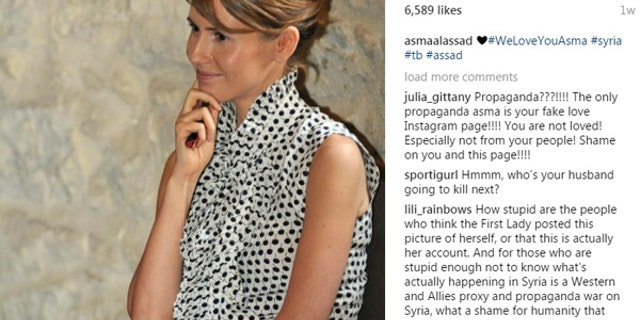 "How can you post this ridiculous photo of yourself, when there are atrocities inflicted on your own people? Are you that dense? Or evil?" asks one user.
"Your husband is a baby killer," says another.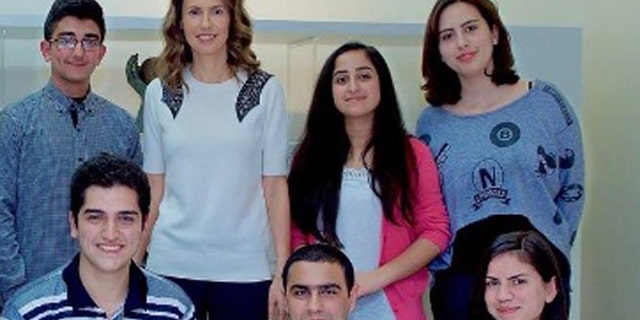 Some, meanwhile, have questioned the authenticity of the account, which has 119,000 followers.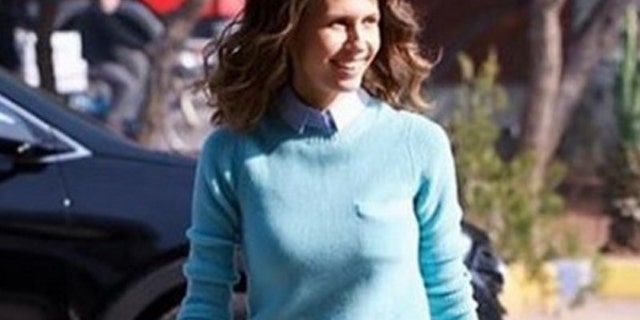 "How stupid are the people who think the First Lady posted this picture of herself, or that this is actually her account," wrote one user.
Both Tabler and Lesch, however, say the account -- whether run by Asma or the regime -- is part of a public relations campaign launched by the Assads from the beginning of the civil war.
"They want to project normality and stability," Lesch told Fox News. "It's important from their perspective to portray a system that is still functioning."
Cristina Corbin is a Fox News reporter based in New York. Follow her on Twitter @CristinaCorbin.