Suspected Boko Haram militants kidnap at least 185 in Nigeria, witnesses say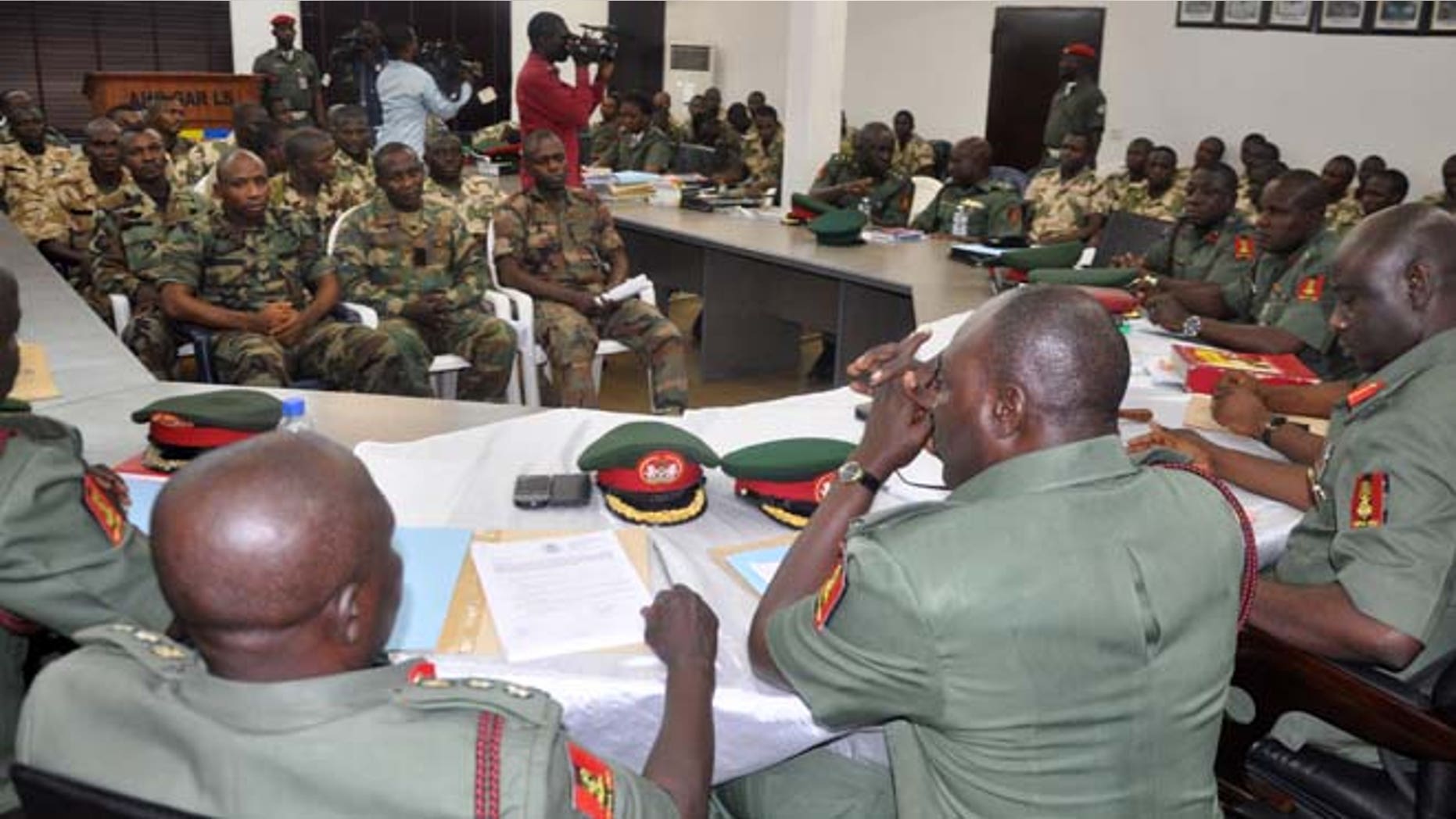 Suspected Islamic militants -- believed to be Boko Haram -- stormed a village in Nigeria and captured at least 185 young men, women and children, witnesses revealed Thursday.
The attack occurred in Gumburi on Sunday, but details of it emerged Thursday after survivors reached the city of Maiduguri, the BBC reports.
The news came as Nigeria sentenced 54 soldiers to death for refusing to deploy to recapture three towns seized by Boko Haram in August.
In the Sunday attack, the militants "gathered the people, shot dead over 30 people and took away more than 100 women and children in two open top trucks," Maina Chibok, who visited family in the village after the kidnappings, told Reuters.
Teenager Aji Ibrahim said he was lucky to escape into the bushes.
"No doubt they were Boko Haram members because they were chanting Allahu akbar (God is great) while shooting at people and torching houses," he told The Associated Press.
A security official and local government officer confirmed the attack.
No one has claimed responsibility for the attack, but government officials have blamed Boko Haram, the BBC reports.
The militant group -- which aims to create an Islamic state in Nigeria -- abducted 276 women in April from a school in Chibok, about 12 miles from Gumburi. Dozens escaped but 219 remain missing.
The ongoing militant-related violence in Nigeria has killed more than 2,000 people this year alone, mostly northeastern Nigerian villages close to the border with Cameroon.
Cameroon said Thursday that its army has killed 116 Nigerian militants who had attacked one of its bases, the AFP reports.
Meanwhile, a defense attorney told The Associated Press that another 43 soldiers and officers who are also accused of refusing to fight Islamic extremists in Nigeria will be tried in court.
Court-martial charges against the 54 soldiers sentenced to death Wednesday night all were connected to their refusal to fight Boko Haram.
The lawyer for the condemned men, Femi Falana, said five men were acquitted.
Falana said Thursday another 43 soldiers, including a few officers, remain on trial for allegedly "conspiring to commit mutiny against the authorities of 7 Division," which is on the front line of the fighting in Nigeria's northeast.
Troops regularly complain that they are outgunned by Boko Haram and are not supported with enough ammunition or food.
The Associated Press contributed to this report.