Suspect in sales of lethal white heroin to tourists in Amsterdam turns himself in to police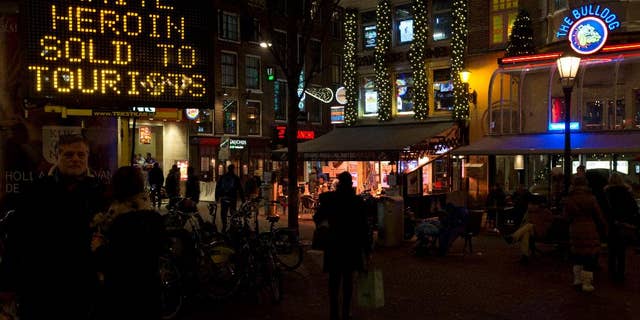 NEWYou can now listen to Fox News articles!
AMSTERDAM – Police in Amsterdam say a 42-year-old man who turned himself in over the weekend could be a dealer who sold lethal white heroin to tourists, telling them that it was cocaine.
Detectives in the Dutch capital say three British tourists died last year and 20 more foreigners, including three Danes this year, became unwell after inhaling heroin, thinking it was cocaine.
The suspect's identity was not released, in line with Dutch privacy laws. He was to appear Tuesday before an investigating judge.
It was not immediately clear what charges he could face. Police say they are still investigating the suspect's involvement in the heroin sales.
Officials launched major public awareness campaigns in November and again in February targeting tourists to warn them about the risks of the drugs.