Suspect in brutal UK murder appears in court, says 'I'm a soldier'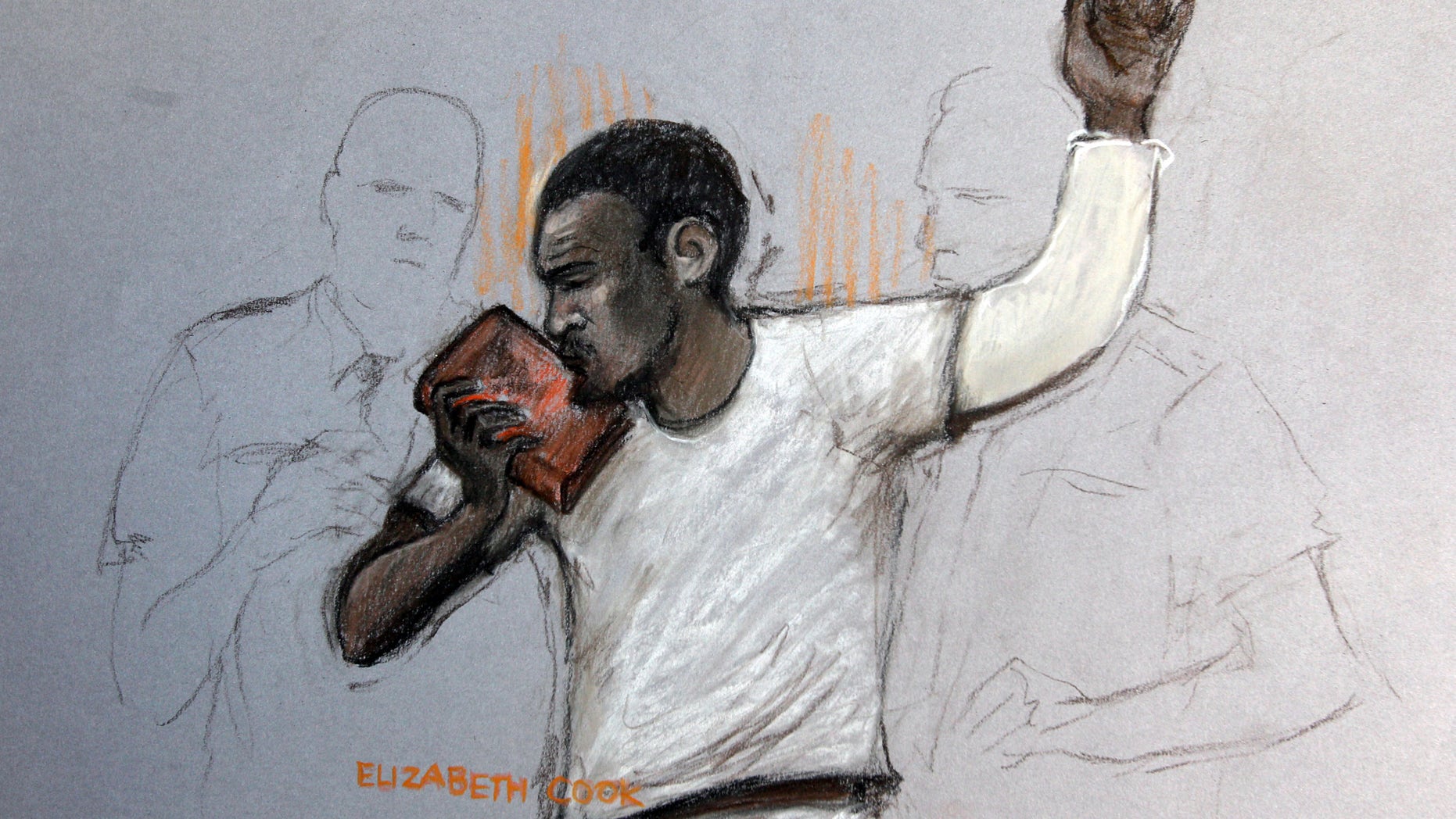 LONDON – One of the men accused of killing a British serviceman in broad daylight called himself a soldier during a rambling court appearance Wednesday.
Michael Adebolajo appeared by video link from prison for a hearing at London's Central Criminal Court. The 28-year-old was addressed as "Mr. Hamza," in line with his wish to be known as Mujahid Abu Hamza.
Defense lawyer David Gottlieb told the court that Adebolajo does not challenge the prosecution's claim that he is completely sane. Still, the defendant interrupted the proceedings several times with odd comments, including complaining that prison staff had wanted to see his genitals.
"I'm a man, I'm a soldier, I'm a British citizen. And you can't see my privates," Adebolajo said.
He also talked digressively about buying margarine in a supermarket before his video feed was temporarily cut off by officials. But he later praised the judge for allowing his handcuffs to be removed.
"That man who is wearing the white wig and the red robe, may Allah bless that man," he said, referring to the judge.
Adebolajo and 22-year-old Michael Adebowale have been charged with killing Lee Rigby, a British soldier hacked to death May 22 on a London street. Rigby's slaying and a ranting video in which Adebolajo held bloody knives immediately after the killing shocked the nation.
A joint court hearing was set for June 28.