Suriname president bets general elections will keep his party in power for another 5 years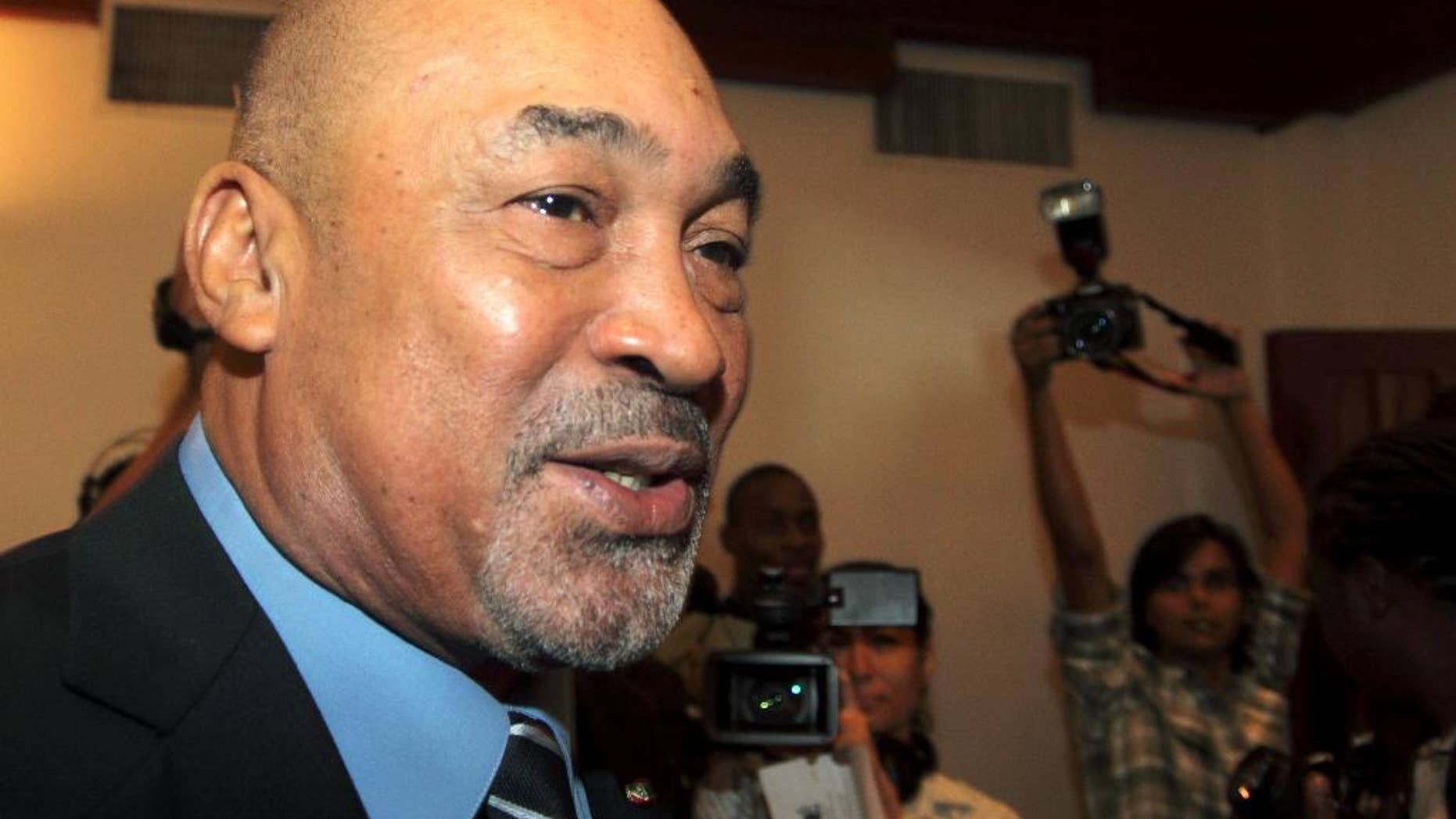 PARAMARIBO, Suriname – Suriname's President Desi Bouterse is betting that elections to choose the South American country's next Parliament will keep him and his party in power for another five years.
Most recent polls conducted in Suriname give a comfortable majority to Bouterse's party. The 69-year-old was dictator of Suriname twice after leading coups, but was elected democratically to his current term.
Bouterse promises a landslide victory in Monday's election. His National Democratic Party needs a two-thirds majority of 34 seats in Parliament for him to be automatically re-elected as party leader without forging a coalition.
Results are expected Tuesday.
Bouterse's biggest rival is Chan Santokhi, a former minister of justice who leads a new opposition coalition.
There are 353,000 registered voters in the country of roughly 550,000 people.