Story behind first US combat death in Afghanistan finally revealed
Sgt. 1st Class Nathan Ross Chapman was the first member of the military killed by enemy fire during the Afghanistan war, but many details his mission had never been revealed – until now.
Working as a communication specialist for a CIA paramilitary team, Chapman was gunned down when his convoy was ambushed en route to investigate an Al Qaeda safe house on Jan. 4, 2002, The Washington Post reported. Chapman's gun was later found emptied of bullets, showing the Green Beret had fired every shot he could before slumping over in the back of a pickup truck.
Chapman was posthumously awarded a Bronze Star with a V for valor and the CIA issued him an intelligence star. The agency also listed Chapman on its Memorial Wall after a 13-year delay, the Post reports.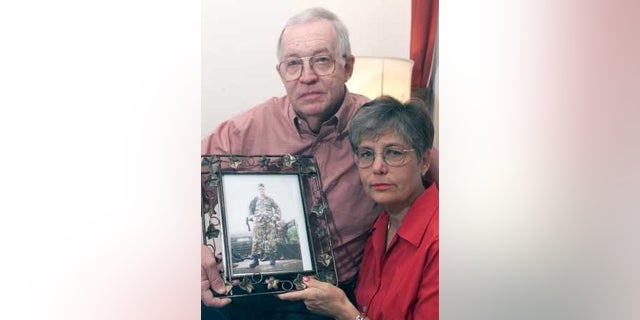 Chapman had been known as a master at learning and utilizing new communications equipment, earning a sterling reputation during multiple deployments throughout Asia. He was also an instructor for an advanced computer program that allowed CIA and military officials to see in real-time what was unfolding on battlefields, according to the newspaper.
When his team, nicknamed Team Hotel, was dispatched to Afghanistan in late 2001 after the Sept. 11 terror attacks, its initial mission was to box in Usama bin Laden from the Pakistan side of the Afghanistan border. But when that plan fell through, Hotel headed into Afghanistan, eventually settling in Khost. There they hoped to deny Al Qaeda a base of operations and "plant the flag" for the CIA, the Post adds.
It was for that reason Chapman jumped in the bed of a pickup truck on Jan. 4 for what would turn out to be his final operation. The identities of the gunmen who killed Chapman are a mystery to this day, with some analysts saying they were local tribesmen looking to extort the U.S. and others believing they were members of the nefarious Haqqani network.
An Afghan airfield in Khost and the U.S. Special Forces Association of Thailand each renamed themselves after Chapman after his death.