Spain raids Al-Qaeda ring sending fighters to Syria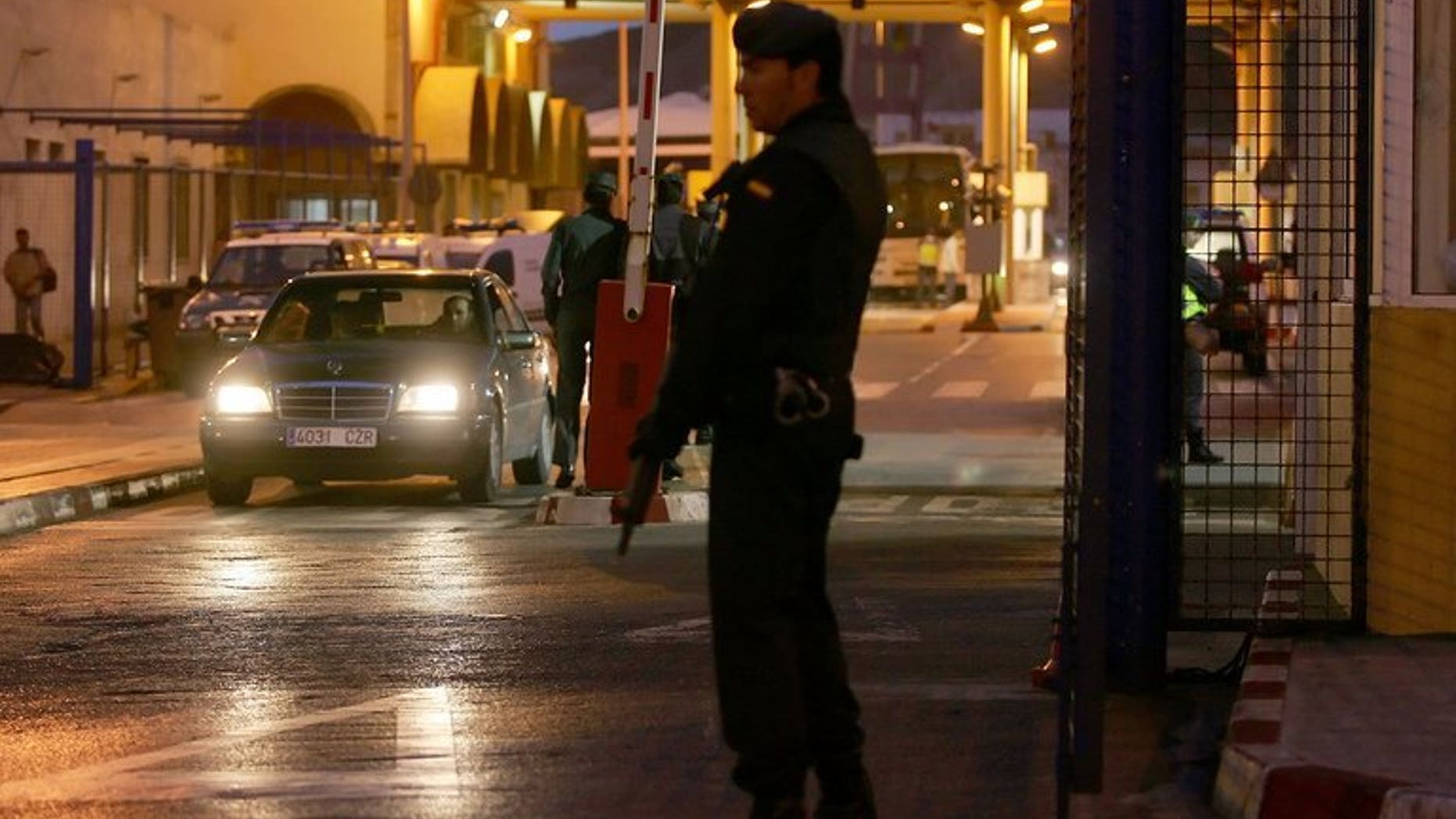 MADRID (AFP) – Spanish security forces on Friday broke up an Al-Qaeda-linked network in north Africa suspected of sending fighters to Syria, arresting eight people in early morning raids.
Police launched operations against the network in Ceuta, a Spanish territory in north Africa.
"We have broken up a network responsible for sending combatants to Al-Qaeda-linked terrorist groups operating in Syria," the Spanish interior ministry said in a statement.
The network, operating in Ceuta and the neighbouring Moroccan town of Fnideq, sent dozens of Islamist militants -- some minors -- to Syria, the ministry said.
"Some of them would have carried out suicide attacks while others would have been incorporated into training camps prior to carrying out armed action," the government said.
"This network, based in Ceuta and Fnideq, carried out fundraising, indoctrination, and organising and financing travel, in contact with other terrorists and following the guidelines of the Al-Qaeda terrorist organisation."
Security forces confirmed that several "jihadists" were waiting to travel from Spain to Syria, it said.
Spain's police had investigated the network since 2009 and the military-linked Civil Guard since 2011 before they joined forces early this year.
The eight suspects faced charges of belonging to a terrorist organisation, the government said.
A National Court judge supervising the investigation had issued search warrants that were being executed on Friday, it said.
European Union governments are showing growing alarm over the potential security threat posed by the hundreds of young Europeans believed to be fighting alongside rebels in Syria.
While dozens of would-be jihadist fighters have left for theatres such as Afghanistan or Pakistan in the past, Europe is facing a larger problem with Syria which is easier and cheaper to reach.
A recent report by King's College London has said up to 600 people from 14 European countries, including Austria, Britain, Germany, Spain and Sweden had taken part in the Syria conflict since it began in March 2011.
Rebel forces in Syria have asked friendly nations for anti-tank and anti-air missiles to fight back after an onslaught by government forces which have retaken key areas of the country.
Foreign Ministers of the "Friends of Syria" group will meet in Doha on Saturday to discuss military help and a proposed peace meeting between President Bashar Al-Assad's regime and the opposition to end the 27-month conflict.
The fighting has claimed some 93,000 lives and shows no sign of abating.
World leaders at a Group of Eight summit held in Northern Ireland this week called for a peace conference on Syria to be held as soon as possible but deep divisions remained as Russia stood by its Middle East ally.