South Korean Police Say Rally Opposing U.S. Trade Deal Turns Violent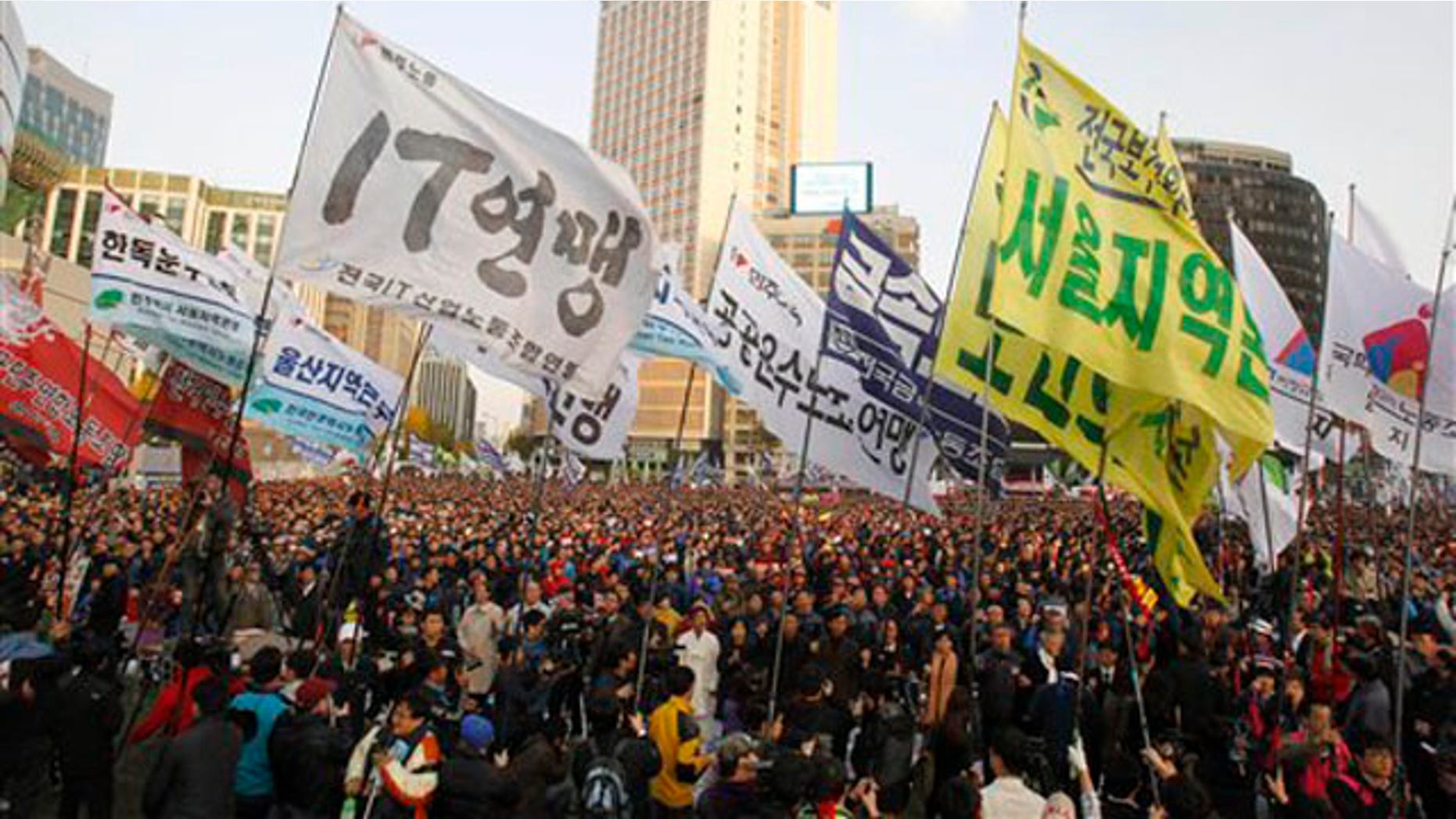 South Korean police say nearly 40 officers were injured during a rally opposing the ratification of the country's free trade deal with the United States.
Hundreds of protesters have been staging near-daily demonstrations since the ruling party railroaded the U.S. trade deal last week. The protesters believe the deal favors Washington over South Korean workers.
About 2,200 people rallied in Seoul on Saturday evening. Police say some of them punched and kicked officers trying to disperse the crowd.
Police say the violence left 38 officers injured. Most of the injuries were minor, but it was the most police casualties at a single rally since June.
Protesters say they're looking into whether police also used violence during the rally.