South Korea announces expansion of air defense zone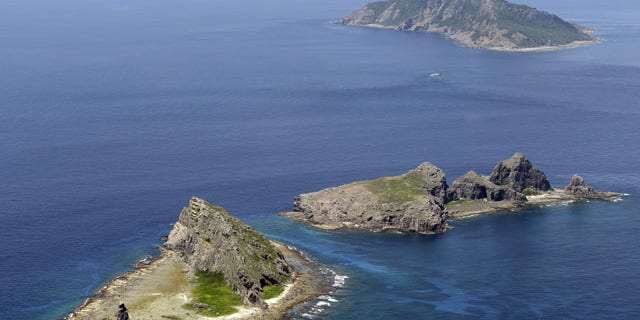 South Korea announced on Sunday that it has expanded its air defense zone so far south as to overlap with part of China's similarly expanded air zone, in a move that could increase tensions in the region.
The new zone announced by South Korea's Defense Ministry takes in two territorial islands and a submerged rock named Ieodo with a South Korea-controlled research station built atop it. China also claims Ieodo for its own.
The move by Seoul is in response to a similar air zone expansion announced by Beijing on November 23. That announcement came amid increased tensions between China and Japan over the disputed islands in the East China Sea, known as Diaoyu by China and the Senkaku by Japan.
"We believe this will not significantly impact our relationships with China and with Japan as we try to work for peace and cooperation in Northeast Asia,'' defence ministry head of policy Jang Hyuk told a briefing, according to Reuters. "We have explained our position to related countries and overall they are in agreement that this move complies with international regulations and is not an excessive measure."
The islands are currently under Japan's administrative control, a fact recognized by Washington. However, the U.S. government has not taken a definite position on whether China or Japan should control the islands except to say that a current U.S.-Japan security pact applies to them.
Under the Chinese zone's rules, all aircraft, civilian or military, have to report flight plans to Chinese authorities, maintain radio contact and reply promptly to identification inquiries. However, military aircraft from the U.S., Japan, and South Korea have breached the zone without informing Beijing. South Korean and Japanese commercial planes have also
been advised by their governments not to follow the rules; however, the United States has advised its commercial airliners to comply with Beijing's regulations.
A statement from State Department spokeswoman Jen Psaki praised the South Korean government for expanding the zone "in a responsible, deliberate fashion by prior consultations with the United States and its neighbors, including Japan and China. We also appreciate (South Korea's) commitment to implement this adjustment to its (air defense zone) in a manner consistent with international practice and respect for the freedom of overflight and other internationally lawful uses of international airspace. This approach avoids confusion for, or threats to, civilian airlines."
Japan's defense minister had called on the international community earlier Sunday to opposed the Chinese air defense zone