South African man paralyzed after being tossed from train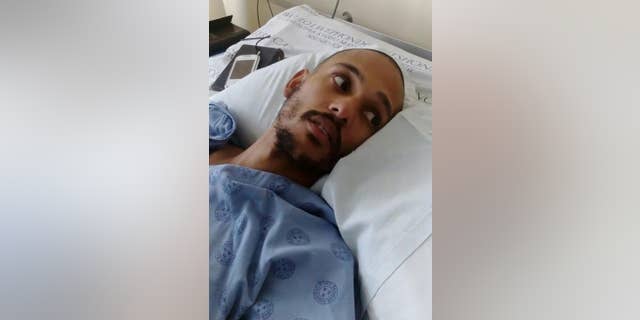 NEWYou can now listen to Fox News articles!
JOHANNESBURG – A 27-year-old South African man who was thrown from a moving train after resisting a group of assailants is paralyzed from the waist down, prompting a flow of donations for what is expected to be a long, costly rehabilitation.
Darryn August hit a tree after being flung from the train in the Cape Town area last week, and his cousin, Edwin Brooks, says doctors believe August will likely not walk again because of spinal damage.
Brooks said Wednesday that his cousin is on a "rollercoaster ride of emotions."
South African media say the assailants were intent on robbing people in the carriage and carried knives and other weapons. There have been no arrests; police are investigating.
A drive to raise funds for August's medical care has amassed more than $26,000.