Somalia's parliamentary speaker to drop impeachment proceedings against country's president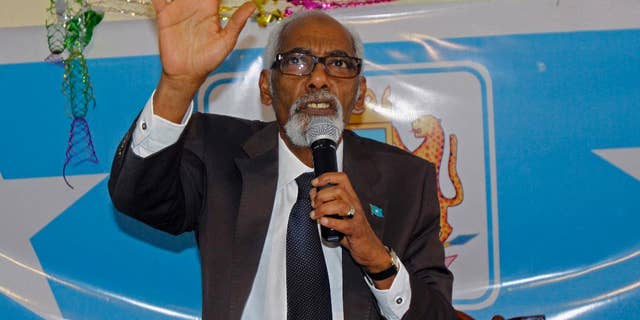 NEWYou can now listen to Fox News articles!
NAIROBI, Kenya – Somalia's parliamentary speaker said he will drop impeachment motion against the president in favor of talks to end the country's political crisis.
Speaker Mohamed Sheikh Osman said he reached the decision after holding meetings with some of the legislators who started impeachment proceedings against President Hassan Sheikh Mohamud.
Some of the "clauses in the impeachment motion might have been erroneously filed and we can rectify them through talks," Osman said in a statement late Friday.
The development follows calls by the U.N. to resolve Somalia's political crisis through dialogue.
The impeachment motion was led by former allies of Mohamud who accused the president of corruption and treason, allegations dismissed by Mohamud.
Mohamud had earlier warned the impeachment motion threatens the political and security gains made by his government, which faces a deadly rebellion by the Islamic extremist rebels of al-Shabab.
Amid repeated attacks by al-Shabab, Somalia's government says presidential elections originally scheduled for 2016 will not take place.
At least four people were killed when an al-Shabab suicide bomber detonated an explosives-laden vehicle at the gate of the presidential villa in the capital, Mogadishu, on Sept. 21.