Somali parliament votes prime minister from office after falling out with president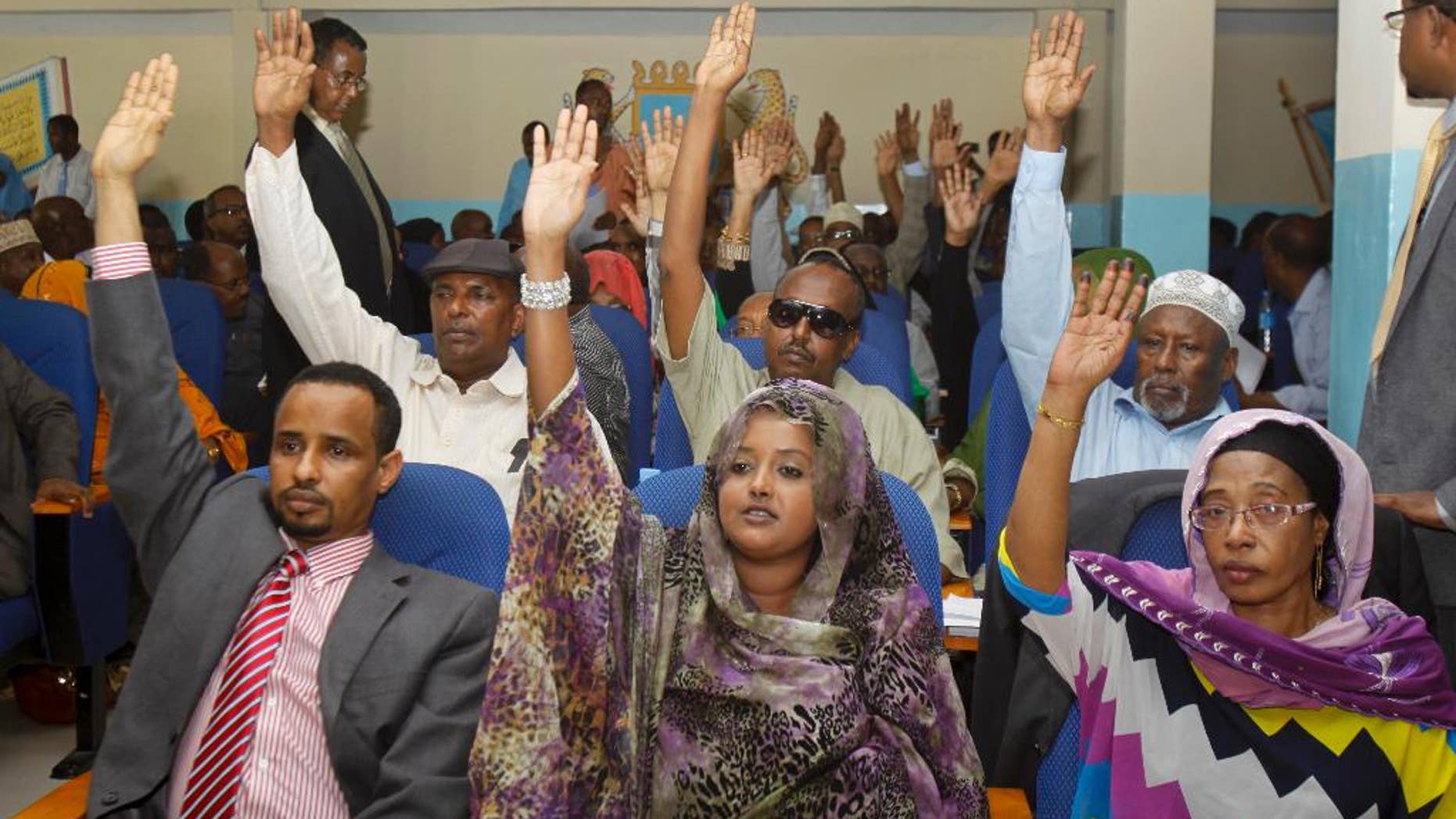 NAIROBI, Kenya – The speaker of Somalia's parliament says that the body of legislators has voted to oust the country's prime minister.
Mohamed Sheikh Osman Jawari said 153 members voted to oust Abdiweli Sheikh Ahmed from office. Eighty members voted for him to stay.
The vote took place after several recent rowdy sessions of parliament over the issue. Parliamentarians who supported Ahmed heckled the rivals who voted him out.
Somali President Hassan Sheikh Mohamoud had a falling out with Ahmed and wanted him to vacate his office.
The United States and the U.N., among others, have warned that the political gridlock and infighting in Somalia is putting at risk the recent security gains made in the country.