Seven police officers reported dead in southeastern Turkey car bombing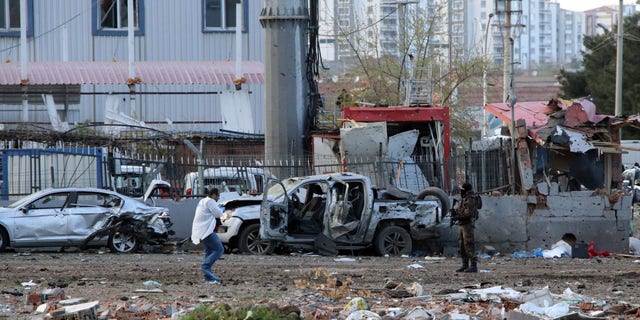 A car bomb targeting police special forces in southeastern Turkey killed at least seven officers and wounded 27 other people including 14 civilians Thursday, state news agencies report, in the latest attack to rock the wartorn region near the Syrian border.
The bomb exploded near a bus terminal in the mainly Kurdish city of Diyarbakır, less than 100 miles north of Syria.
The explosion came two days after the Pentagon and State Department ordered families of U.S. service members and diplomats home from the region, citing security fears and attack plots from the Islamic State terror network.
The private Dogan news agency blamed "terrorists" for the bombing, using the government designation for Kurdish rebels.

Turkish officials have linked the outlawed Kurdistan Workers' Party, also known as the PKK, to a string of recent attacks. The group fights for Kurdish autonomy; Turkey and its allies consider it a terrorist organization.
Turkey has been imposing curfews in several districts of the southeast since August to flush out militants linked to the PKK. The rebels have set up barricades, dug trenches and planted explosives to keep security forces at bay.
The military operations have raised concerns over human rights violations and scores of civilian deaths. The fighting has forced tens of thousands of people to leave their homes.
The attack comes one day before Turkish Prime Minister Ahmet Davutoglu is due to visit the city, including the historic Sur district where several neighborhoods are under curfew.
The blast damaged several cars and shattered almost all the windows of a high rise in the area. At least six ambulances rushed to the scene as security forces sealed off streets.
The Associated Press contributed to this report.