Seven Colombian Taxi Drivers Extradited To U.S. To Stand Trial In DEA Agent's Death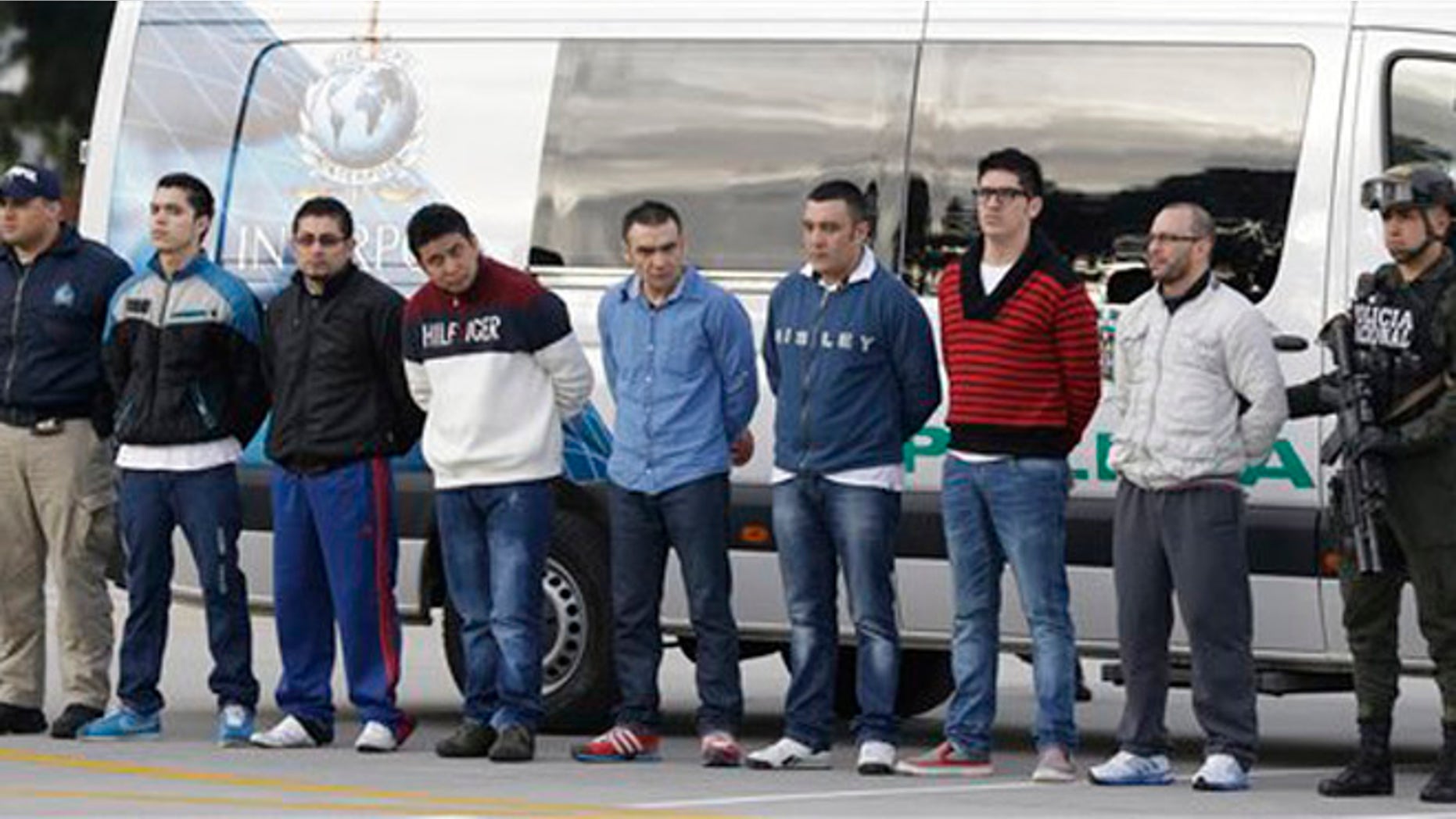 Capping a case that highlighted the dangers of kidnappings in Colombia, seven Colombian taxi drivers were handed over to American authorities after being accused in the stabbing death of an off-duty U.S. Drug Enforcement Administration agent.
The men are accused of killing James Terry Watson, 40, who was killed on June 20, 2013, after entering a taxi in a popular restaurant and club zone in northern Bogota, the Los Angeles Times reported.
Using a common scheme, two men followed Watson's taxi and jumped it stopped at a traffic signal, allegedly intending to rob him. The DEA agent resisted and was stabbed to death, according to authorities.
The suspects were identified as Wilson Peralta, Edgar Murillo, Hector Lopez, Edwin Figueroa, Omar Valdes, Julio Ramirez and Andres Oviedo. They will stand trial for murder in Virginia.
The crime is commonly referred to as "express kidnapping" because the criminals typically take the victim to a bank ATM machine and order him or her to drain their accounts of cash before they are released.
The suspects were arrested and charged within days of the crime after a massive deployment of Colombian police investigators assisted with the DEA and other U.S. law enforcement officials.
Police investigators used evidence record by 40 video surveillance cameras places at apartment buildings and businesses. The cameras reportedly captured Watson fleeing the taxi after being stabbed and the suspects washing blood stains from seat cushions at the taxi terminal the next day.
Colombian police Gen. Ricardo Restrepo said Tuesday that the seven men were among 94 Colombians extradited so far this year to stand trial in foreign countries, the Times reported.
The suspects were eligible for extradition because Watson was living and working in Colombia with diplomatic status, U.S. officials claimed. They said the Vienna convention enabled the transfer.
U.S. and Colombian officials believe Watson's murder was unrelated to his drug enforcement work.
The Associated Press contributed to this report.
Follow us on twitter.com/foxnewslatino
Like us at facebook.com/foxnewslatino