Saudi Arabia closes embassy in Syria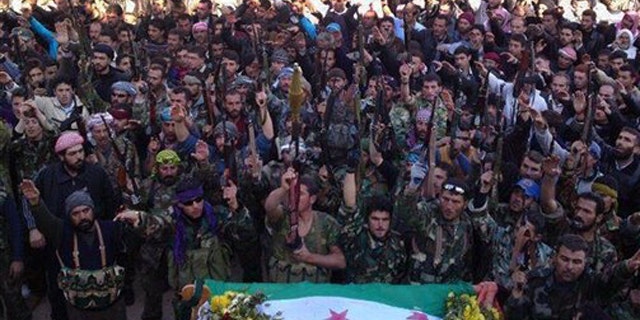 RIYADH, Saudi Arabia – Saudi Arabia says it has closed its embassy in Damascus and pulled out its diplomats and staff as Syrian President Bashar Assad steps up attacks against the opposition.
The kingdom has become one of the leading Arab supporters of the Syrian rebels and has appealed for international efforts to study ways to provide aid and weapons to anti-Assad forces. The embassy closure was announced late Wednesday on the official Saudi Press Agency.
Saudi Arabia is a main regional rival of Iran, which is a close ally of Assad.
Last month, the Gulf Cooperation Council proposed that all Arab League nations withdraw their ambassadors from Damascus. The GCC includes Saudi Arabia, Kuwait, Bahrain, Qatar, Oman and the United Arab Emirates.