Salvadoran man who accidentally ran over son in Ohio pleads guilty to manslaughter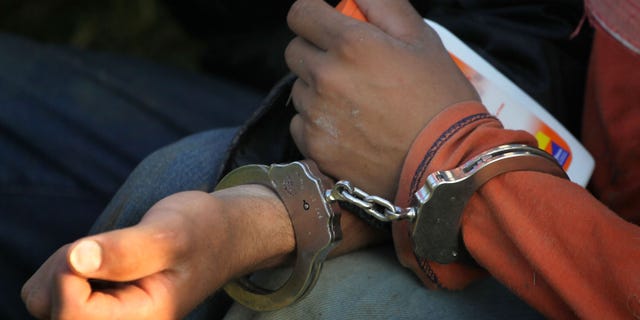 MARYSVILLE, Ohio (AP) – A man who accidentally ran over his 4-year-old son in Ohio pleaded guilty to a misdemeanor vehicular manslaughter count and a felony forgery charge in a deal that might keep him out of state prison.
Natividad de Jesus Hernandez entered the pleas Wednesday, days before a scheduled Union County trial. The prosecutor and defense attorneys are recommending that the 32-year-old be sentenced to six months in jail, then five years' probation, The Columbus Dispatch reported. A sentencing date wasn't set.
"This has been a difficult case and for what it's worth, Mr. Hernandez, this court believes you made a good decision tonight," Judge Don Fraser said. "And you need to know that all of us are sorry for the loss of your son."
Authorities allege Angel Hernandez wasn't properly restrained before he fell out of a van and was struck Dec. 26, 2013, near a construction site, where Hernandez later acknowledged he'd been looking for scrap materials to sell.
Several factors complicated the case, including legal nuances, emotional considerations and initial confusion at the scene. The deputy sheriff who first arrived departed with the medical crew trying to save the boy, leaving Hernandez and other children who were with him on the roadside. Dash-camera video from a cruiser shows the man's confusion before he eventually left the site.
Hernandez originally pleaded not guilty to charges including aggravated vehicular homicide, and he had refused previous plea offers.
"He obviously still is mourning. You don't get over that," defense attorney Dominic Mango said. "He would not admit to anything that said this was an intentional act. It was a horrible, tragic accident and nothing more."
Prosecutor David Phillips said Hernandez had to be held accountable for what happened.
"My job is to see that justice is done, and justice must be tempered with mercy," Phillips said. "I realize he has suffered a great loss. But someone had to stand up for that child. I know this wasn't intentional, but if the child had been buckled in, this wouldn't have happened."
An immigration investigator said Hernandez is from El Salvador and used a permanent resident card with someone else's registration number, but the government dropped federal immigration charges against him.
Immigration-rights and other supporters contended he faced unfair prosecution, and they raised money so he could be freed on bail. However, his status and potential deportation are unresolved after immigration officials took him into custody in November on suspicion of unlicensed driving and lying about his residence.