S.African court orders release of Zuma graft tapes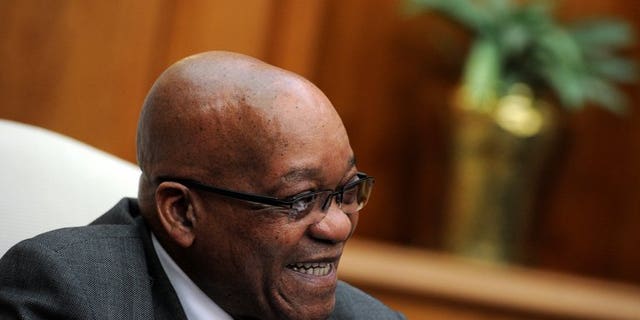 JOHANNESBURG (AFP) – A top court has given South Africa's prosecuting authority five days to release 2007 "spy tapes" used to dismiss corruption charges against current President Jacob Zuma.
The intercepted recordings led to the withdrawal of the charges against Zuma -- on the grounds of political interference -- and paved the way for him to run for president.
The High Court ruling came after an application by the main opposition Democratic Alliance to have them made public.
"This is a victory for democracy, for accountability and for the constitution," DA chairman James Selfe said.
The tapes are phone conversations between the former National Prosecuting Authority (NPA) head, and the head of the special investigations unit, the Scorpions.
The NPA had previously refused to hand over the recordings, saying they contain confidential information.
Zuma's vast corruption charges were linked to his role in a controversial arms deal.
The graft charges have clouded Zuma's term in office, even though he was never prosecuted.
The DA said the country had a right to know if there was a case against Zuma, and if the prosecutors' decision was politically motivated.
"Despite all the attempts over the last four years by President Zuma's legal team to delay and deny access to these documents, justice has finally prevailed," said Selfe.